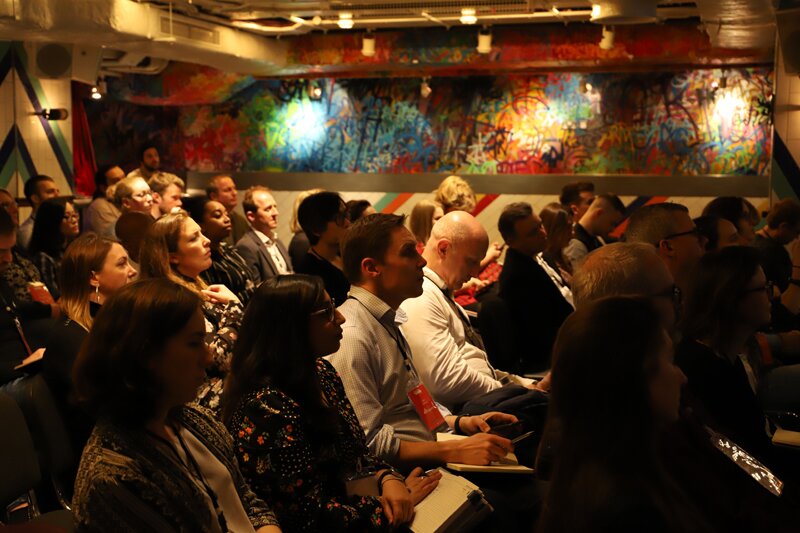 Future:Travel: Just 'posting stuff' not a strategy on social, says Holiday Pirates' UK head
Brand ambassadors 'the secret of successful and cost-effective social strategy', event hears
Brand ambassadors are the secret to a successful and cost-effective social media strategy, delegates at the 2019 Contentsquare Future:Travel conference was told last week.
UK market head of deals publisher Holiday Pirates Nick Cooper said just "posting stuff is not a social media strategy" and although traffic can be bought brands can acquire visits organically through their fans.
"There is no need to post all of your deals yourself," he said. "What you need to do is to get other people to do it for you.
"In order to do that you need to build brand ambassadors. They are willing to take what you post as content and share it for you. That's how content goes viral.
If you have content that goes viral that's great because all that traffic comes back to you and that does not have to be paid for. At Holiday Pirates we only pay for 7% of social media traffic.
"One of the benefits of social media is you can create a dialogue with brand ambassadors, get feedback and respond to them in a personal kind of way."
Cooper said the key to making sure content is shared is to be authentic and transparent. "It has to come from you. Be completely transparent about who you are.
"You have to have a tone of voice so people can see there's a personality behind the brand. You need to fit in with the ecosystem and be transparent about what you are doing."
As well as adopting a colloquial style, Cooper Holiday Pirates' transparency about the deals it promotes helps to trust which means brand ambassadors are more share their content.
It also tries to be as relevant as possible, often linking deals or posts to what is going on in the local markets.
Cooper cited a popular post Holiday Pirates published at around the time US president Donald Trump cancelled a visit to London as an example which reached 250,000 people.
This immediacy of social media makes it a powerful marketing tool, said Cooper, as does the ability to be more relevant to audiences.
And Cooper added: "You have inspiring with what you post. Sometimes we find a destination or property which is so cool we have to tell our followers about it. It's not a paid commercial, just something we like."
Social media does not exist in isolation and a consistent cross-platform approach is vital. "Social has to permeate all the way through your business in order to be truly successful," Cooper said.
Holiday Pirates is looking to diversify its social reach and is investing in WhatsApp as one of the most highly engaged channel and a big driver of traffic to its site.
The brand is also building its Instagram presence, said Cooper, but it sees this as a more inspirational channel that does not drive as much direct traffic.
Cooper said: "Attribution is difficult. If you have a social media strategy you cannot rely on saying I have done that on Facebook or Instagram and it's going to get me that amount of traffic.
"Recognising what's going on in other marketing efforts is important."
Cooper said future growth will come from mobile as smartphone use increases, messaging apps and video sharing platforms of the kind that are proliferating in markets in the Far East.
He also said voice is going to become "strategically important". "We are not sure what we are going to do with it but we want to be an early adopter.
"Being an early adopter is risky, but the benefits are potentially massive."
Gallery: Future:Travel