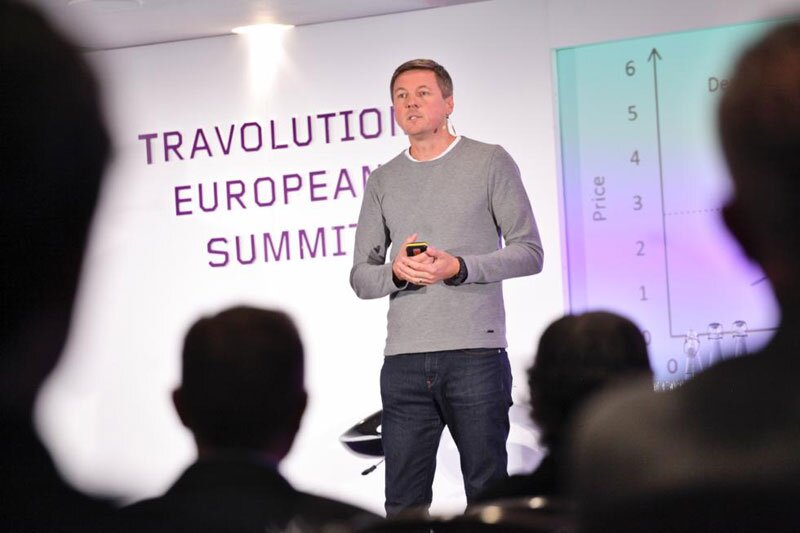 TrustedHousesitters raises £10 million Series A to drive US growth
Chief executive Matthew Prior heads up British start-up that is benefitting from a boom in pet ownership
UK-based TrustedHousesitters has announced the completion of a $10 million Series A funding round to support expansion into the US market.
The network of pet-sitters that love to travel says the boom in pet ownership during the COVID pandemic is fuelling increased demand for alternative to animal boarding options.
The investment round, led by Rockpool Investments, is the firm's first and will support the company to grow its membership base, with a particular focus on California.
As well as securing $10 million investment, the firm announced the appointment of Brock Weatherup to its executive board.
As chief executive of Metamorphosis Partners and PetCo's former executive vice president, Weatherup has been a driving force in the US pet care industry.
TrustedHousesitters said he "brings with him his expertise in this growth market and is also an investor in this Series A round".
The firm said despite travel restrictions over the last 18 months it is generating revenue at twice pre-pandemic levels.
The UK's Pet Food Manufacturers' Association says 3.2 million UK homes acquired a pet during lockdown taking the total number of pets in the country to 34 million.
In the US, a similar rise in pet ownership has seen spend on pet services, including animal-sitting, hit an historic high of $8 billion.
In 2020, TrustedHousesitters was selected to join the Upscale programme run by Tech Nation1, which supports the UK's most promising tech companies to accelerate growth.
Mathew Prior, chief executive of TrustedHousesitters, said: "We are excited to grow our membership base in the US and across the world and assure new and existing pet owners that they can travel without worry by knowing a verified sitter is caring for their animals as if they were their own.
"Our sitters provide genuine one-to-one love and care in the comfort of the pets' home, so owners don't have to worry about making their beloved pets feel anxious about being separated from their own familiar and safe environment."
TrustedHousesitters enables am exchange between pet owners and pet sitters.
For £99 per year, owners access unlimited pet-sitting by a network of sitters who offer their services for a welcoming place to stay.
As travel opens back up, TrustedHousesitters has welcomed over 30,000 new owner and sitter members since the start of 2021.
Founded in 2010, the network has facilitated more than four million nights of pet sitting across 130 countries.
"There is no better time than now to invest in a business with such huge growth potential as TrustedHousesitters," said Guy Ellis, investment director at Rockpool.
"To see a British company taking the initiative, allowing pet owners to travel with confidence as the world opens up once more, is just the sort of good-news story that everyone needs at the moment."