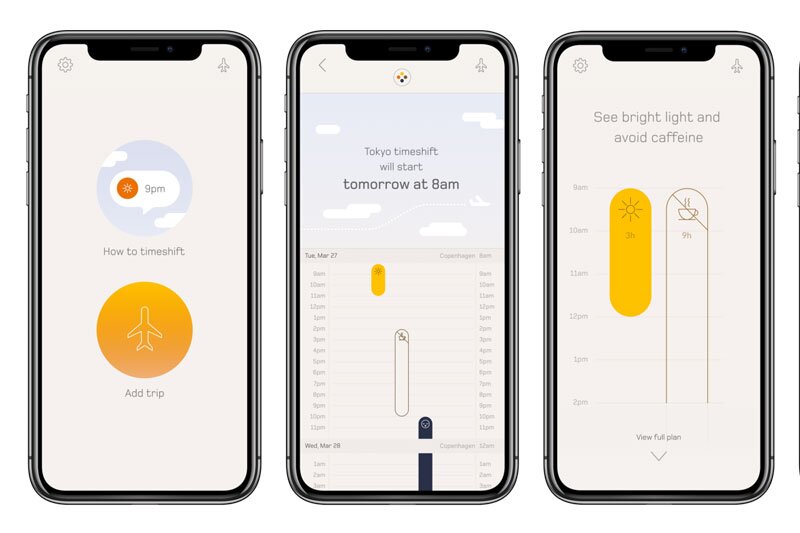 Amadeus sets out to defeat jet lag with Timeshifter partnership
Jet lag app Timeshifter has struck a partnership with Amadeus.
The travel technology giant and GDS will work with Timeshifter as part of the Amadeus Next program that was established to support travel tech start-up community.
It looks to partner with start-ups to collaboratively solve problems for travellers and to improve the overall travel experience.
As part of the latest partnership Timeshifter and Amadeus said they aim to make jet lag history.
Amadeus will support Timeshifter, which launched earlier this year, to further improve the app functionality and experience.
In addition, Timeshifter will be introduced to Amadeus customers, including airlines, hotels, and travel agencies around the world.
Timeshifter was built to reflect the latest research in sleep and circadian neuroscience. The algorithm behind the app was developed with world-renowned circadian expert, Dr Steven Lockley from Harvard Medical School.
It generates personalised jet lag plans based on the traveller's sleep pattern, chronotype, flight plan, and optional preferences such as pre-travel adjustment or the use of melatonin.
Co-founder and chief executive, Mickey Beyer-Clausen, said: "Amadeus is one of the largest global processors of travel bookings and a company the travel industry looks to for direction, so of course we are thrilled and honoured to partner with them to solve jet lag, something that affects millions of travellers every year."
"Timeshifter offers a science based, easy-to-follow solution that can live on any traveller's phone, requires no special equipment, and comes with huge benefits at almost no cost."
Matt James, who leads the Amadeus Next community, added: "There are many misconceptions around how to eliminate jet lag, but Timeshifter's approach is based on the latest research in sleep and circadian neuroscience, for which
we see huge potential.
"The Timeshifter app helps people get the most out of their trip by greatly reducing or eliminating the most common barrier to optimal performance, enjoyment, and health, and we look forward to help make Timeshifter a natural part of bookings when people travel for business, go on vacation, or compete in a sports event abroad."