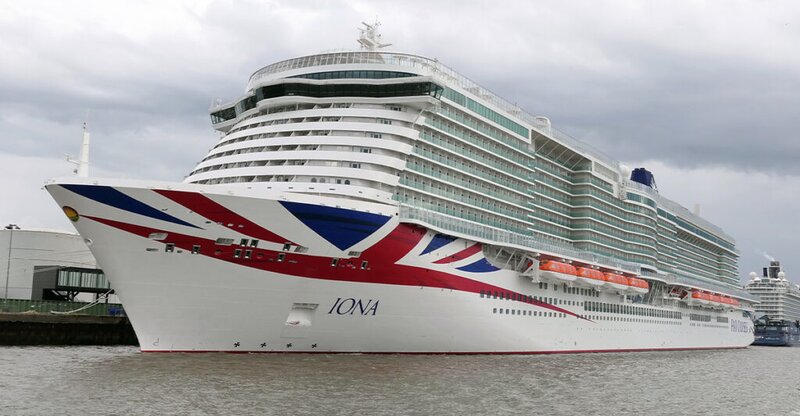 Tui Musement partners with P&O Cruises and Cunard for onshore experiences
A new booking system has been launched to assist guest to organise land activities
P&O Cruises and Cunard have launched a new shore experience booking system to make it easier for guests to organise land activities.
Guests will be able to use a digital platform to book experiences and activities that are independent of those organised by the cruise lines, including water sports, bus tours and site tickets.
The lines have partnered with Tui's tours and activities business Tui Musement to develop the platform, which has been trialled on P&O Cruises' Azura.
The lines now plan to roll the platform out across the entire P&O Cruises and Cunard Line fleets throughout the summer.
Soon to be available at hundreds of ports of call, guests will be able to book experiences from the moment they reserve their cruise until they are in their destination.
Passengers can access the system through their P&O Cruises or Cunard account, pre-departure emails and on board promotional channels.
Sam Cole, shore experiences director, said: "We have exceptional shore experience programmes, but understand some guests prefer to make their own plans.
"Our new digital platform is an innovative and hassle-free way to find and book great tours and activities, and will also help guests skip queues and avoid the disappointment of sold-out venues.
"Our guests can be confident that all experiences booking through Musement meet our high standards for quality, safety and sustainability."
Nishank Gopalkrishnan, Musement chief business officer, said: "We are delighted to be working with P&O Cruises and Cunard, and supporting them in meeting the needs of the modern cruise guest.
"We have developed an intuitive digital platform with high quality experiences that guests can quickly and easily book from anywhere, at any time, for hundreds of ports of call.
"This is part of the digital service evolution of the cruise industry and will help grow the number of guests participating in official cruise line experiences during a port of call."