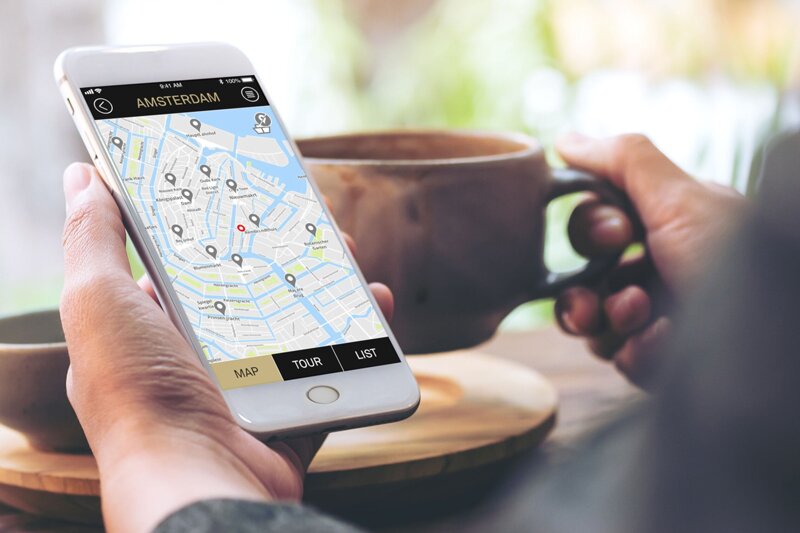 Scenic unveils next-gen app that turns phones into GPS devices
App offers commentary at points of interest and navigation capabilities
Scenic Luxury Cruises and Tours has launched its new generation app that transforms customer's mobile phones into self-guiding GPS devices.
Launched in 2013, Scenic Tailormade was originally comprised of purpose-built hand-held devices, but with the integration of a new and adaptable GPS app, guest experiences have been made easier.
The app can be uploaded prior to departure and used both on board and ashore, offering guests over 240 tour options in over 140 locations with more than 1500 narrated points of local historical and cultural interest.
The Riverview Commentary System is automatically activated at highlights and points of interest along each of Europe's major waterways while ashore guests use the Independent City Tours function with point-to-point navigation, maps, commentary and an off-line navigation system.
There are also 50 custom-designed cycling options that can be used with Scenic's e-bikes allowing guests to explore at their own pace.
Nichola Absalom, head of marketing at Scenic UK, said: "This new generation of Scenic Tailormade means our guests no longer need to use the existing on-board handheld devices and allows them more freedom to discover Europe's rich and fascinating waterways and cities at their leisure.
"It's simple to download before travel and lets them start planning their journey itinerary ahead of their river cruise.
"We're incredibly excited to be sharing this new app with our guests.
"It's unique to Scenic and has an informative and practical range of functions which can only improve the cruise experience for our guests."
Using the My Cruise function, guests can access information on the Daily Cruise Program including the Travel Guide Book and full listings of Scenic Freechoice and Scenic Enrich excursions and experience.
The app also provides a travel wallet for all travel documents and a badge scan option. It is compatible with both Apple and Android devices.
Scenic Tailormade is free to use with no additional costs and headphones and existing Scenic Tailormade devices are also available on board and free of charge.
The app has been developed for Scenic in conjunction with app software company Initree Software and hardware service provider iTour.