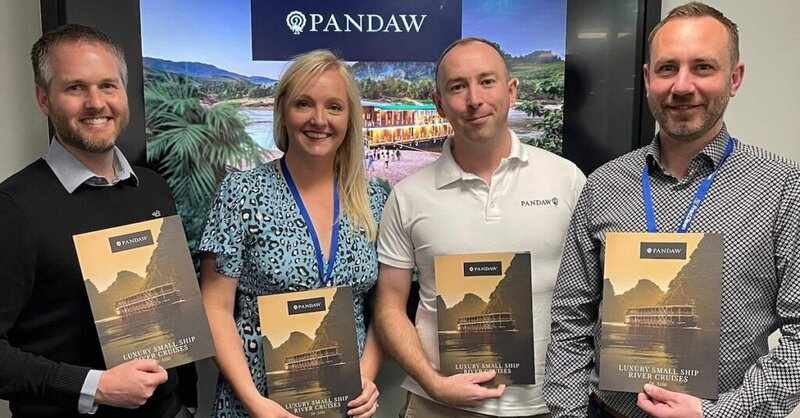 Fred Holidays and Pandaw plan new portal after renewing partnership
Pandaw offers Asian river cruising and operates 17 small luxury ships
Fred Holidays has re-signed a new general sales agency (GSA) agreement with Pandaw Cruises following a three-year break as a result of the pandemic.
As the UK GSA, Fred Holidays will work with Pandaw on a sales and marketing campaign to boost revenue and market share.
The Fred Holidays team is available to take bookings with the Asia river cruise specialist and help with queries.
A new agent portal will launch in the next few weeks, featuring product searches; marketing support; contact details for the field sales team; training and information areas for GSA partners; and information about agent incentives.
Pandaw offers Asian river cruising and operates 17 small luxury ships on expeditions on the Mekong through Vietnam and Cambodia; the Red River and Halong Bay in Vietnam; the Upper Mekong through Laos and Thailand; the Irrawaddy and Chindwin rivers in Burma; and the Ganges and Brahmaputra in India.
New for 2023 are land and river tours in partnership with Fred Holidays which include return flights from the UK and pre- and post-cruise land excursions.
These include a 21-night Palace On Wheels & Pandaw Brahmaputra river expedition in India and the 17-night Vietnam Culinary Explorer, Classic Mekong & Angkor Wat itinerary.
Pictured from left: Simon Chambers, general manager, Fred Holidays; Kirsty Fruin, head of sales, Fred Holidays; James Talbot, head of sales, reservations and product, Pandaw Cruises; and Andy Hawke, product and sales manager at Fred Holidays