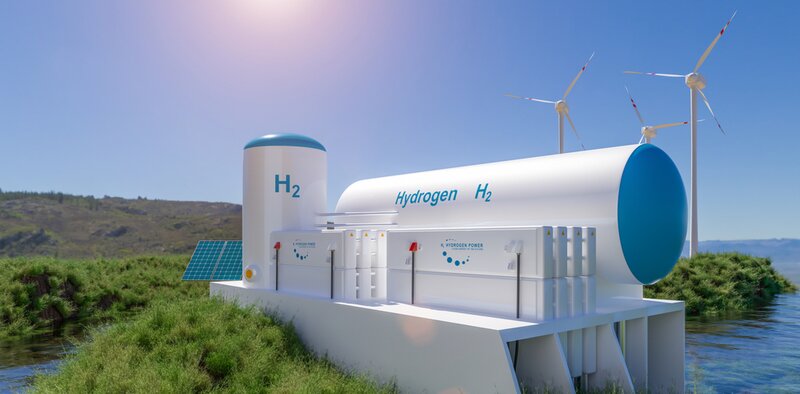 Explora Journeys two Fincantieri hydrogen-powered ships to join fleet
Deal completes total investment in six luxury ships worth €3.5 billion
Explora Journeys has confirmed the firm has ordered two hydrogen-powered ships with the Italian shipbuilder Fincantieri.
Its pledged to continue its push towards a net zero-carbon emissions target by 2050, by investigating additional new and advanced environmental technologies for the luxury ships.
The deal completes a total investment of €3.5 billion in six luxury ships for Explora Journeys, while contracts are subject to access to financing as per industry practice.
EXPLORA V and EXPLORA VI will have new "state-of-the-art energy efficiency measures" and will also be capable of using alternative fuels such as bio and synthetic gas, and methanol.
The Cruise Division will work in the future with Fincantieri to equip the ships with future technologies including carbon capture, and more advanced waste management systems.
The two confirmed additions to Explora Journeys' fleet will be delivered in 2027 and 2028.
They will utilise liquid hydrogen with fuel cells for their hotel operations while docked in ports to eliminate carbon emissions with the vessels' engines switched off.
The ships will also feature a new generation of LNG engines that will further tackle the issue of methane slip with the use of containment systems.
LNG is one of the world's cleanest marine fuels currently available at scale and is set to play a "key role in the transition to the decarbonisation of international shipping".
It reduces local air pollutant emissions with sulphur oxides falling by up to 99% and nitrogen oxides decreasing by up to 85%.
It is also said to play a "key role" in climate change mitigation as it offers up to a 20% reduction in greenhouse gas emissions. Further environmental benefits are expected, following the availability at scale of synthetic LNG.
Pierfrancesco Vago, executive chairman - cruise division of MSC Group, said: "With Explora Journeys we have created a luxury brand that has been successful at redefining luxury at sea.
"We are seeing continued growth in the luxury segment and the investment in these two new ships shows our commitment to continue to grow within this sector as well as to invest in ships of the future.
"Together with Fincantieri we will study the newest technology that the world has to offer and continue with our commitment to introduce these technologies to drive efficiencies across the whole spectrum of ship performance.
"And of course, we will continue to deliver the very best luxury travel experience, immersing our guests in the ocean state of mind with an sustainable soul."
Michael Ungerer, chief executive officer of Explora Journeys, said: "Sustainability in luxury is the new craftmanship and our new two confirmed orders are testament to our determination to preserve and protect our precious oceans.
"This is what the discerning traveller of tomorrow expects so it is an absolute imperative that we not only just deliver on that anticipation, but we must and will exceed such aspirations."
Explora Journeys' first ship, EXPLORA I was delivered by Fincantieri in July 2023 and is currently operating in Northern Europe.
EXPLORA II will enter service in summer 2024 and operate until April 2025 in the Mediterranean Sea, the Middle East, the Indian Ocean and Africa visiting 82 ports in 26 countries, while EXPLORA III will enter service in summer 2026 and construction of the LNG-powered vessel started on 6 September 2023 with a steel-cutting ceremony.
Construction of LNG-powered EXPLORA IV will begin in January 2024 and will be completed in early 2027.
All six ships in Explora Journeys' fleet will be equipped with the latest environmental and marine technologies and will also feature the latest selective catalytic reduction technology to enable a reduction of nitrogen oxide emissions by 90 per cent, be equipped with shore power plug-in connectivity to reduce emissions in port and fitted with underwater noise management systems to help protect marine life.
All six ships will also have a "comprehensive" range of onboard energy efficient equipment to optimise engine use to further reduce emissions.