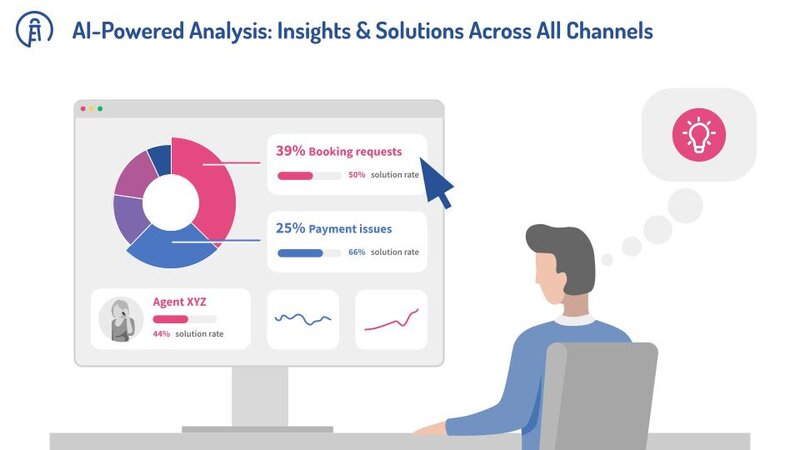 Cruisewatch and Ambassador Cruise Line join forces to tackle customer service operaitons
The 'ultimate goal' is to increase customer satisfaction while optimising costs and sales
Voice and text analytics solutions provider Cruisewatch.ai has announced a strategic partnership with Ambassador Cruise Line, Britain's no-fly cruise line, to provide its advanced text analytics capabilities.
Cruisewatch.ai solutions are designed to automatically understand the customer contact reasons and to help optimise this process, with the goal to "deliver the relevant information to each customer at the right moment".
By analysing customer requests and automatically understanding their content and customer sentiment, this will help lower contact volumes and "free up valuable time to provide personal advice to each customer".
Cruisewatch.ai said: "The ultimate goal is to increase customer satisfaction while optimising costs and sales too."
"Our partnership with Ambassador marks an important milestone in the travel industry," said Markus Stumpe, CEO of cruisewatch.ai.
"Cruisewatch.ai's cutting-edge text analytics technology is designed to cater to the diverse needs of the travel industry, including cruise services.
"By leveraging our expertise, we can help Ambassador improve its customer service processes, streamline operations, and provide an exceptional cruise booking experience for their customers."
"Ambassador is dedicated to simplifying the cruise booking process and providing outstanding service to our guests," said Phil Gardner, CCO of Ambassador.
"Teaming up with cruisewatch.ai allows us to leverage their advanced text analytics capabilities, enhancing our ability to understand and address guest requests promptly and effectively.
"Our partnership with cruisewatch.ai strengthens our commitment to delivering exceptional service to all those who book a sailing with us."