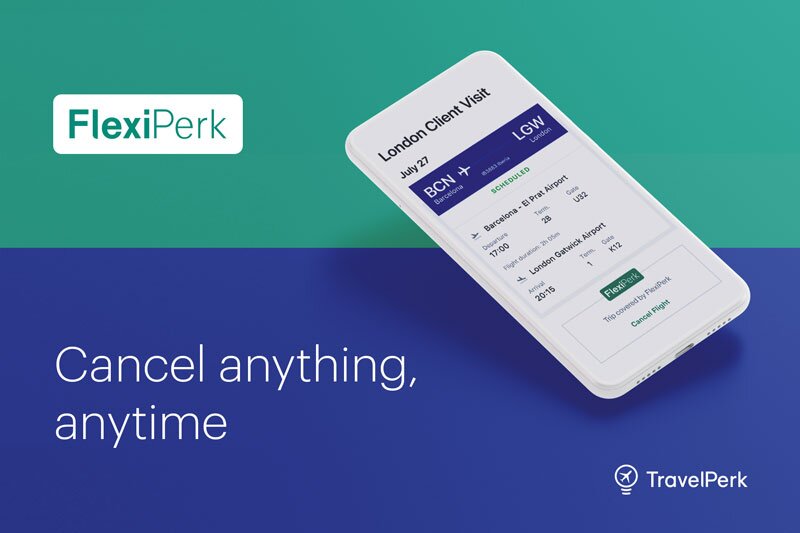 TravelPerk makes FlexiPerk available to UK market
The software enables businesses to quickly cancel and get refunds on bookings
TravelPerk's cancellation and refund software, FlexiPerk, is now available to business travel customers in the UK, US, Germany and Spain.
The tech company's software enables business travellers to cancel and get a refund on any booking for any reason, removing the need to read through refund policies or phone customer support.
Traditionally, businesses wanting the option to cancel trips would need to choose between "costly" flexi-fares offered by corporate travel providers, or go through a refund process.
FlexiPerk automatically makes every booking refundable and charges a service fee of 10% per trip. The company says it can guarantee a refund of at least 90% on any booking.
Avi Meir, chief executive and co-founder of TravelPerk, said: "We've helped companies save hundreds of thousands of euros already. But more importantly, customers say that they now have more peace of mind when booking travel.
"FlexiPerk does that by not only improving travel for the individual on the go, but also making it a more attractive proposition to the company. I'm so excited to role this out to customers around the globe, starting today."
Since FlexiPerk's beta launch was announced more than 300 companies have applied to use the service. It says businesses using it over the past four months have reported savings of tens of thousands of Euros.