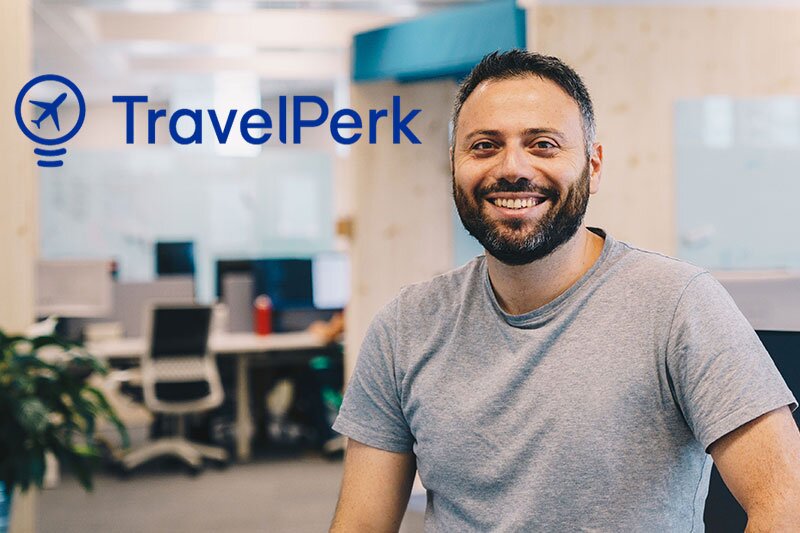 TravelPerk launches GreenPerk API to support industry's 2030 net zero aim
'Exciting milestone' in long-term mission to help travel be enjoyed sustainably, says founder Avi Meir
by Kaia Hicks
TravelPerk has launched carbon reduction tool GreenPerk API which it is making available to the travel industry and corporates.
GreenPerk API analyses data on a business's travel-related carbon footprint, enabling companies to assess the impact of their business travel and create sustainable policies.
The launch builds on GreenPerk, which allows business travellers to report and offset their carbon impact directly through the TravelPerk travel management platform.
Powered by TravelPerk's database and global frameworks for greenhouse gas methodologies, GreenPerk API "marks the introduction of the travel industry's most comprehensive inventory of carbon footprint data," the company said.
Users can compare the cost of different modes of low-emissions travel, dependent on factors such as route, city destinations, airports within the same cities and nations, and the availability of alternative travel modes such as rail.
Avi Meir, chief executive and co-founder of TravelPerk, said: "The launch of GreenPerk API is an exciting milestone for TravelPerk in delivering on our long-term mission: to connect people in real life in an enjoyable and sustainable way.
"We recognise the challenge in developing a sustainability strategy and as a business, we wanted to put our focus into providing a solution that is open, flexible and easy to integrate.
"GreenPerk API will enable companies to think holistically about sustainability, meaning not just reducing travel emissions but feeding this information into a wider approach that looks at tackling the environmental impact of collaborating in a hybrid working environment where business travel is a key component."
James Dent, head of ESG and sustainability at TravelPerk, said: "We've launched GreenPerk API because our customers and partners want to understand how they can better measure and reduce their travel-related carbon footprint.
"Business travel is an important part of that picture and we're excited that our product and data will help businesses make the right decisions.
"Through GreenPerk API, we want to change global travel behaviour and help businesses reach net zero by 2030."
Ian Smedley, head of global procurement of global engineering consultancy for Ricardo plc, said:
"Given that we operate in various geographies and meeting with clients and suppliers is an essential part of our business model, GreenPerk API has been particularly useful for centralizing our CO2e emissions data from travel into one source.
"We then develop this into insights and assess our progress against our approved science-based target.
"GreenPerk API has also helped deliver strategies including planning business travel activity transportation using air and rail-travel emissions calculated by GreenPerk using bespoke software analysis.
"This level of granularity provided by TravelPerk and the seamless integration of the API has been instrumental in helping us accelerate our move to a zero-emissions future by 2030."