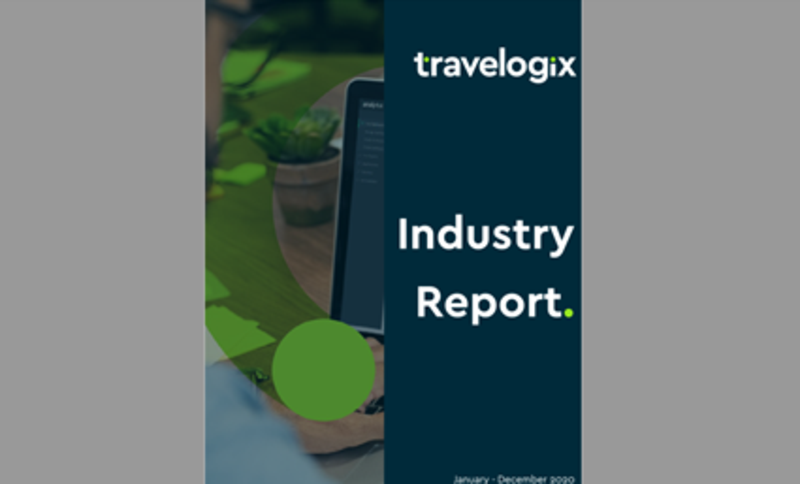 Travelogix business travel impact report bolsters demands for government support
Only one in 20 corporate travel bookings actually went ahead in 2020, says data analytics firm
New analysis of the impact of the COVID-19 pandemic on the business travel sector by Travelogix will be used to bolster demands for government support for the sector.
The corporate travel data analytics specialist says only one in 20 corporate travel bookings actually went ahead in 2020 as lockdowns and corporates prevented international travel.
The whitepaper sets out the impact on businesses in terms of the hit on transaction volumes, refund requests and invoice production.
Travelogix estimates business travel declined by more than 89%, equating to a drop of 5.09 million new transactions year on year.
The average revenue per transaction decreased by 64.21% from £296.50 in 2019 to £106.12 in 2020.
Travelogix says it plans to take its findings to the Chancellor and Secretary of State for transport to highlight what is needed to bring travel back.
The sector is said to contribute £200 billion towards UK GDP annually.
Chris Lewis, founder and chief executive of Travelogix, said: "We at Travelogix are committed to supporting and servicing our clients through 2021 and beyond in as many ways as we can.
"As an industry we need to call upon the government to provide targeted support packages to all sectors within travel and tourism.
"With a contribution to GDP of £200 billion annually it is only right we are recognised and helped through this industry-crushing pandemic.
"Liquidity is the single biggest challenge facing every travel business today. However, existing grant schemes do not address the trading consequences of severe restrictions on international travel.
"Travel agencies, TMCs, tour operators and all those companies within the entire ravel supply chain all need urgent help to bridge the gap, survive through to recovery and enable us to trade our way out of this crisis through the coming months and years."
As well as the analysis of the COVID-19 impact the whitepaper also offers an analysis of what the recovery will look like and the role of traveller confidence and duty of care.
It looks at the lasting effects of the pandemic from new attitudes and behaviours, communication and educational strategies and data demand and the adoption of new tech.
There is also analysis Abby Penston, Focus Travel Partnership chief executive, Clive Wratten chief executive of the Business Travel Association and Mark Woolcock chief finance officer of Easy Avenues
For firms there is a 'recovery calculator' to plot 2019 figures and to estimate their profitability is for 2021 might be given season changes and lockdown easing or reintroduction.
The Travelogix Industry Report is available now to download for free.