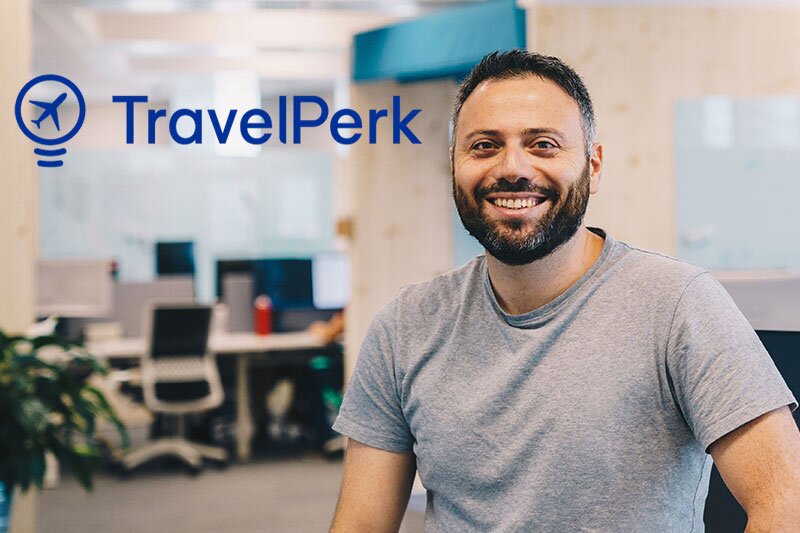 Travel management platform TravelPerk announces hire of new chief marketing officer
Tal Zohar joins from website development specialist Wix.com to drive growth strategy
Travel management firm TravelPerk has appointed a new chief marketing officer from cloud-based website development platform Wix.com.
Tal Zohar has been brought in to help TravelPerk in its ambition to become the leading brand in the business travel management sector.
He joins TravelPerk after a decade at Wix.com working in roles such as online marketing director and vice president of business analytics and data science.
Travelperk said Zohar played a pivotal role in scaling the company's marketing budget and revenues by a factor of 100 in five years.
He was responsible Wix's biggest online video campaign supporting the company's first Super Bowl commercial.
Avi Meir, chief executive and co-founder of TravelPerk, said: "I am very excited to have Tal joining the leadership team as our chief marketing officer.
"Tal brings impressive experience in building and leading the global marketing and data analytics teams of a successful hyper-growth company.
"This hire, along with the Albatross acquisition, shows our resilience and our determination to lead the business travel market, with the right Product-Market fit.
"Tal will be an important part of our plans to scale TravelPerk, and build a #1 brand in the business travel management space."
Travelperk said Zohar comes with extensive entrepreneurial experience through founding and managing three different Tel Aviv bars and a successful private college during his student years.
The firm said he will drive TravelPerk's "hyper-growth journey". Priorities will include strengthening marketing and reaching new markets, industries and customers.
Zohar said: "I am super excited to be joining TravelPerk's hyper-growth journey, especially in this crazy era for business travel.
"The travel industry needs innovative solutions and change more than ever today and that's what TravelPerk is committed to delivering.
"With innovative products like FlexiPerk, which gives travellers the peace of mind to book and change any time with a click of a button, and our personalized risk alerts, TravelPerk is the go-to solution for companies resuming business travel again.
"I'm looking forward to bringing my experience to TravelPerk, and helping to accelerate our growth and our brand."
Zohar joins Travelperk following its first-ever acquisition of early-stage start-up Albatross, whose API for structured information on travel restrictions and local guidelines will be integrated into existing travel risk management services.