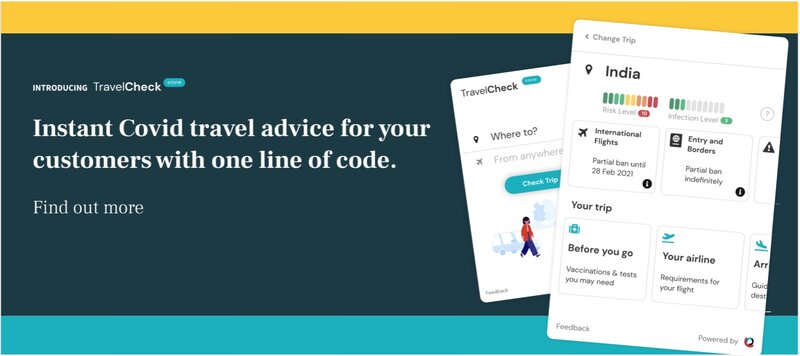 Riskline launches COVID-19 information website widget for travel managers
TravelCheck covers 220 countries and regions and can be customised by users
Travel advice specialist Riskline has launched a widget for travel manager to embed onto websites to offer up to date information for travellers.
Developed to build on Riskline's COVID-19 measures, TravelCheck provides details on the latest verified information on travel requirements and restrictions.
The widget covers 220 countries and regions and highlights what is needed before, during and after travel such as entry and exit rules and testing, airline requirements, quarantining and current Coronavirus hotspots.
The widget can be customised with a company's own brand colour and poster image, to integrate it into client websites and platforms.
Suzanne Sangiovese, commercial and communications director, said: "We know that travel managers and travellers alike need a tool that's in-depth and easy to navigate, containing all the essential information in one place.
"Most important of all, they can have confidence that this information is all current, correct and verified.
"TravelCheck's data is human curated – verified by our global team of analysts spanning over 15 countries and 11 different time zones – which is an essential requirement for a world where travel restrictions are regularly changing."