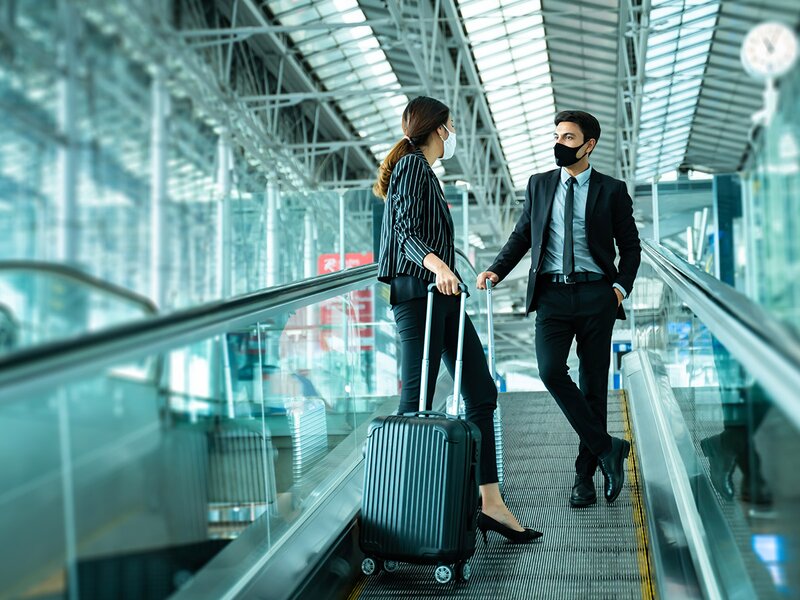 Amex GBT adds new virtual assistant to its mobile app
AI and natural language technology speeds up service times
American Express Global Business Travel has introduced a virtual assistant capability on the Amex GBT Mobile app.
The AI-powered service recognises the user and can immediately fulfil simple requests or gather information before transferring to a live travel consultant.
The Amex GBT virtual assistant can start a conversation with a traveller in less than one second.
It can automatically answer general questions about Covid regulations, invoicing and itineraries without having to transfer to a travel counsellor.
If a counsellor is required, the virtual assistant uses the wait time to gather information before putting the customer through.
Riccardo Vittoria, director of chat platform and AI strategy at Amex GBT, said: "Chat is becoming the standard service channel across many industries. It has the highest customer satisfaction rating of all our servicing channels.
"Volumes have been increasing by 50% month over month. Customers love the convenience of starting a conversation without being on hold."
Vittoria added: "Travel is returning faster than many people anticipated. High call volumes are affecting service levels across the travel eco-system.
"The introduction of our virtual assistant capability is therefore very timely. It will help reduce call waiting times for travellers and alleviate pressure on travel counsellors."
Amex GBT customers in the UK, Australia, Norway and US are piloting the technology.