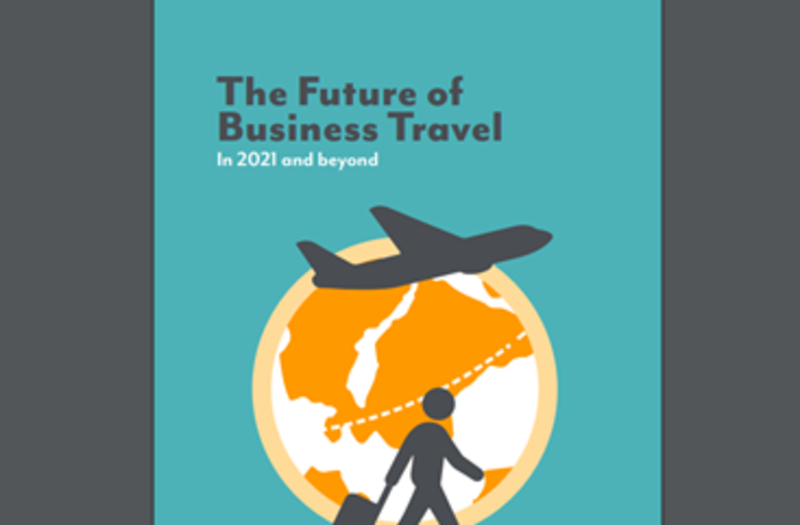 Amadeus and the BTA set out their vision for the future of business travel
New whitepaper sets out key trends and the vision for 2021 and beyond
The shape of the corporate travel sector in the future has been outlined in a new whitepaper co-authored by the Business Travel Association (BTA) and Amadeus.
The paper outlines key trends and guidance for business travel in 2021 and beyond, combining global data from Amadeus and interviews with eight BTA board members.
The launch of the white paper was timed to coincide with an All Party Parliamentary Group for Business Travel session at which UK MP's will be lobbied for ongoing support for the sector.
It takes an in-depth look at how travel can recover from the impact of the coronavirus pandemic amid forecasts that business travel will take longest to rebound.
Areas it covers include:
Stimulating the return to travel through international standards;
The rise of duty of care policies;
Demand for contactless technology;
Emergence of the talent gap;
Predicted surge in mindful travel.
The BTA worked with Amadeus to look at the value of business travel to the global economy, and how the industry can begin to rebuild passenger confidence.
According to Amadeus data, 80% of business travel executives indicate that health and safety will be pivotal in driving a return to travel, with most willing to pay more for the highest quality regimes.
Clive Wratten, BTA chief executive, said: "The travel industry has endured numerous setbacks in the fight against the pandemic. Today, I believe there are reasons to remain hopeful for our industry's recovery.
"Working with Amadeus, one of the BTA's industry partners, has helped us to identify the key trends and areas to address in order for the travel industry to recover and navigate a route out of this global crisis.
"With business travellers recognising the importance of post-pandemic public safety as well as technological and environmental advances, the TMC community has many reasons to stay positive as we enter the second half of 2021."
Liz Emmott, UK general manager and commercial business travel director at Amadeus, added:
"We are delighted to launch this white paper in collaboration with the BTA, the representative association for the TMC and business travel community.
"It's vital that all industry stakeholders collaborate to boost traveller confidence and restart an industry that, at its peak, was responsible for generating 10.3 per cent of global GDP.
"As a technology company, we are busy developing digital solutions to help deliver a more frictionless end-to-end travel experience.
"We hope our research and analytics teamed with the BTA's unrivalled TMC expertise will help bring our sector to Government attention and reignite the dwindling optimism of our beloved travel industry."
The whitepaper can be downloaded now for free.