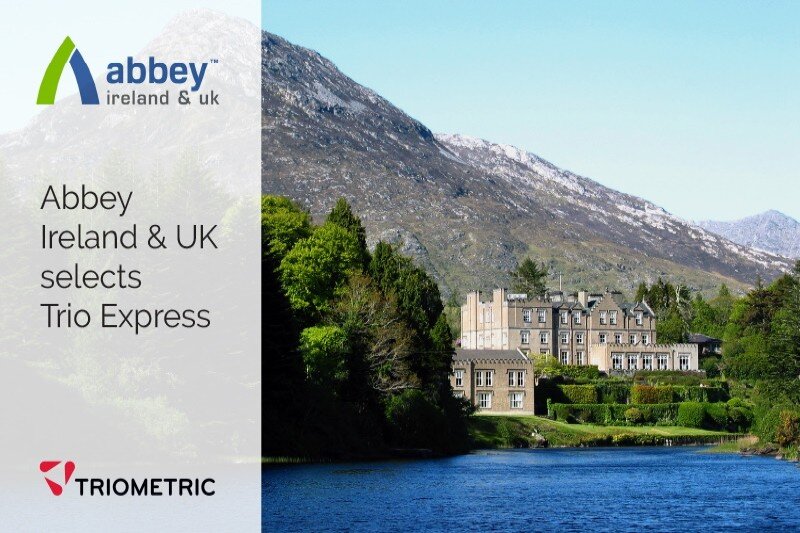 Abbey Ireland & UK will implement Triometric's Trio Express program
Leading DMC will use Triometric's Trio Express software
Intelligence specialist Triometric has announced destination management company (DMC) Abbey Ireland & UK has selected Trio Express to deliver real-time insights into the performance of its API.
Trio Express is the Software as a Service (SaaS) version of Triometric's API analytics program which claims to monitor the health of an API environment, with additional analysis and reports of the search and booking traffic to the company's booking platform.
---
More: Saltours International inks deal to use Triometric's Trio Express API monitoring software
Juniper partners with Triometric
---
Abbey Ireland & UK says it was looking for a solution to increase visibility to its online presence.
The selection of Trio Express aims to monitor the critical connections between the DMC and third-party integrations to be able to quickly respond should something go wrong.
Through interactive dashboards, custom reports, and alerts, Abbey Ireland & UK's IT team will now be alerted if any API transactions fail, operational problems, message errors or availability issues are detected.
Claire Matanda, eCommerce online manager at Abbey Ireland & UK, said: "We are delighted to be working with Triometric to help us maintain a robust online distribution environment."
"We now have an end-to-end view of our operations and insights to ensure we deliver an optimum online service to our B2B clients."
Matthew Goulden, chief executive at Triometric, said: "We welcome Abbey Ireland & UK's selection of Trio Express to help them optimise their operations."
"Leveraging the insights Trio brings helps Abbey Ireland & UK make data-driven decisions to deliver a quality service to its customers."
"We look forward to continuing to work with them to ensure they get the most our of their XML data."