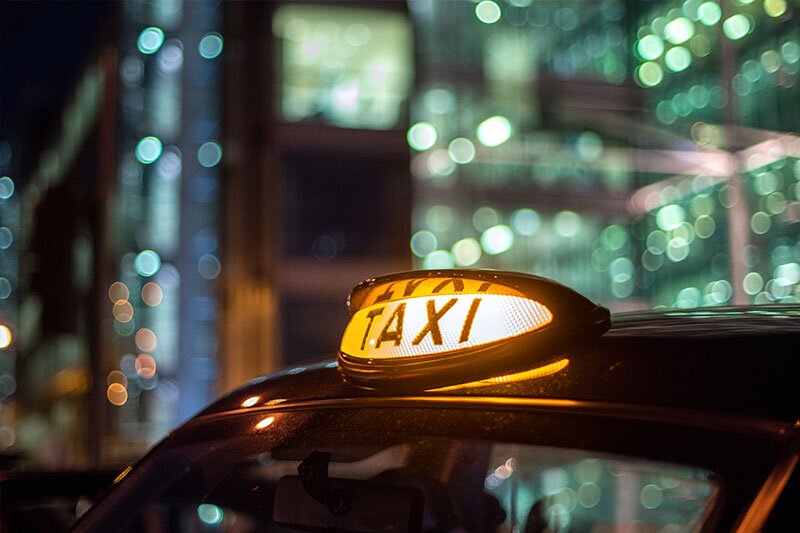 Coronavirus: Ride hailing app GETT accused of greed by Unite over commission hike
Trade union says drivers' incomes have crashed due to the COVID-19 pandemic
Trade union Unite has accused taxi-hailing app GETT of profiting from the pandemic by increasing commissions charged to drivers from 15% to 20%.
The increase is due to come into effect from Monday, with GETT saying the increase is essential due to a collapse in demand due to the COVID-19 pandemic.
Unite says, however, there was no indication that the announced rise was temporary, and claims the firm is looking to ultimately increase commissions to 25%, the same as global rival Uber.
Despite the crash in trade due to the COVID-19 lockdown, the trade union says many workers will be increasingly reliant on taxis to avoid public transport as firms get back to work.
And it says the increase in commission charges comes at a time when the UK's 82,000 taxi driver have seen their incomes collapse.
Bobby Morton, Unite national officer for passenger transport, said: "GETT is being greedy, at a time when our taxi driver members have seen their incomes evaporate overnight. This increase is just another kick in the teeth.
"This is a classic case of profiteering in the pandemic.  If this was a genuine short-term measure as a result of COVID-19, the company would have said that and provided a commitment to when commission rates will be reduced.
"Due to the need to socially distance and the effect that COVID-19 has had on individual behaviour, bookings through apps such as GETT are increasingly vital for many taxi drivers in order to try to scrape together a living.
"Unite has called on the government to provide specific help and assistance for taxi drivers but those calls have so far been ignored."
Travolution has requested a response from GETT.