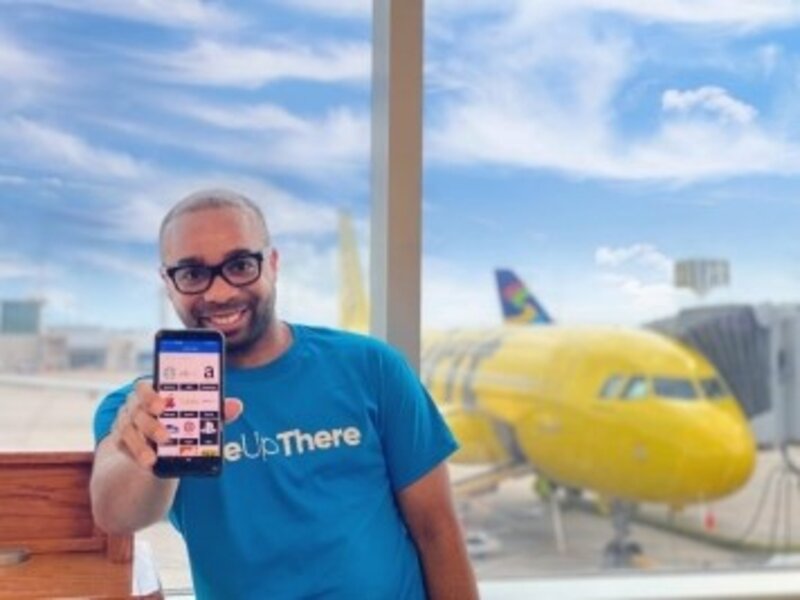 'Yelp for airline reviews' FareUpThere seeks first round investors
Authenticated reviews app launched in February initially targeting the US, Canada and the UK
Airline reviews sharing start-up fareupthere.com is seeking first round investors after the company was founded at the start of the COVID-19 pandemic.
The app, created by software innovator and founder Malcolm Woods dubbed the Yelp for airlines, is targeting the UK, US and Canada as its launch markets.
The idea for the app was inspired by a tweet by Black Eyed Peas front man Will.i.am about a bad experience on a flight to Australia in November 2019.
The app allows passengers to share their flight experiences in exchange for rewards and will offer airlines access to "Facebook grade" information on customer satisfaction levels.
FareUpThere gives users points per review which then can be redeemed for gift cards.
All reviewers can earn points, but those that book their flights within the app earn more.
Points can be accrued over time but a round trip booked within the app will be enough to trade in for a free coffee at the airport.
The app went live in the US and Canada on at the end of September and is building booking and review volumes.
It expanded to the UK this month and is targeting rolling out across Europe by the start of 2022.
Woods said: "Will.i.am's Tweet made me realise that there had to be a better, more transparent, way of reviewing flights than on the battlegrounds of Twitter.
"I was amazed that there was no dedicated home for flight reviews, certainly not one that looked to really connect airlines with their passengers, so I decided to build my own.
"Travel was not in my blood, my family is from a modest background and very few of them have even left Texas.
"I didn't leave the US until I was 26, though I certainly have the bug now having visited over 30 countries in the past five years.
"My family has been the inspiration behind the development of FareUpThere; what would drive them to download a flight review app?
"I knew that the collective wisdom of thousands of reviews would give them the peace of mind needed to make a booking, and that the rewards would drive them to share their own experiences.
"Easy to use, access to inspiring content, and great rewards were crucial in the creation of the business."
Travellers can use FareUpThere to research and plan their journeys knowing that all reviews are authentic because each reviewer must upload a boarding pass.
The firm believes pre-boarding information, particularly about health and safety measures are more important than ever to reassure customers due to the COVID-19 pandemic.
Alongside the consumer app, Woods has also launched FareUpThere Pulse, a Software as a Service (SaaS) platform giving airlines data and feedback on their own customers or from competitors'.
It is hoped Pulse, which is currently in a beta test period, will allow airlines to target customers based on key criteria.
FareUpThere claimed Pulse is delivering a response rate of 71% compared to the 43% it said competitors report.