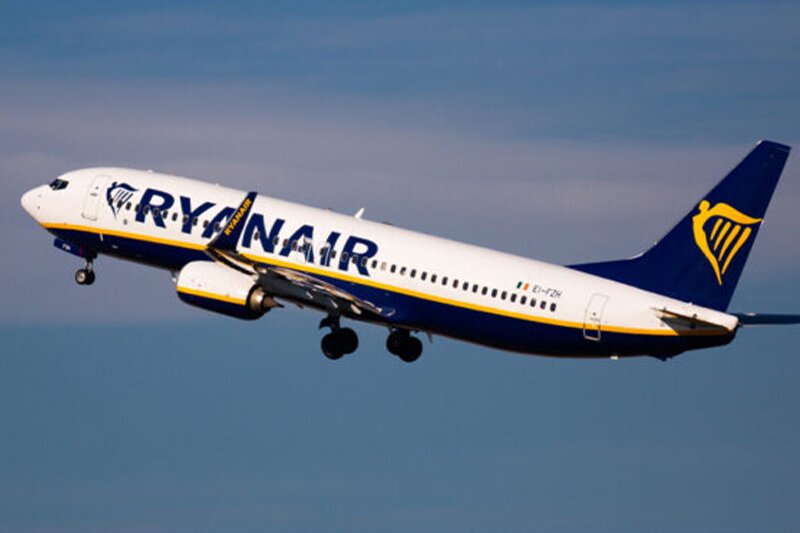 Which? highlights 'eye-watering' airline ancillary costs on OTAs after spot check
The consumer watchdog warned bargain flight prices should be 'taken with a pinch of salt'
Online travel agents have been accused of charging higher rates for flights than fares offered direct by airlines.
Which? warned that OTAs are often more expensive than carriers due to "eye-watering" rates charged for extras like luggage and seat selection.
The consumer group claimed bargain flight prices advertised by some OTAs should be taken "with a pinch of salt" after carrying out 28 spot checks to compare the amount travellers would pay on popular routes this month when booking directly with an airline or with OTAs such as eDreams, Gotogate, Kiwi and Opodo.
It was found to be cheaper in all cases to book directly with the airline if adding on extras like hold luggage or making seat selection, despite the headline prices offered by OTAs often being marginally cheaper.
Travellers were also often found to be unaware of the premium they may be paying with OTAs.
Which? was quoted £556 by eDreams, part of the same group as Opodo, for a return British Airways flight from Gatwick to Orlando. This was the cheapest price on offer for the route, just £2 less than if a traveller booked direct with BA.
Once Which? added hold luggage and chose a seat, the price quoted by eDreams shot up by £258, to £814. The same flight booked directly with BA, with the same extras, would have been £712 – a saving of £102.
A Ryanair flight from Stansted to Athens was priced at £104 via Opodo, £3 cheaper than the airline. But the price quoted by Opodo more than doubled to £261 once one 20kg hold suitcase, one 10kg cabin bag with priority boarding and seat selection was added, compared with £195 when booking with Ryanair and making the same selections.
Ryanair has repeatedly complained about OTAs selling its flights, saying that without a commercial agreement in place, such sales are in breach of the terms of its website.
In their responses to Which?, many OTAs explained that they allow passengers to look at flights from different airlines at the same time, and also add hotel bookings or other services.
However, as well as charging inflated prices, there are "countless reports" of OTAs offering substandard customer care, with Which? hearing from numerous travellers who have had issues accessing assistance when things go wrong.
Which? Travel editor Rory Boland said: "It's easy to be tempted by headline air fares from online travel agents that save a few pounds but you are always better off booking directly with the airline. Not only is it likely to work out cheaper in the end, but in the event that something should go wrong, it will be clear where the responsibility lies."
Flight comparison sites will always be the preferable option for finding the cheapest seats.
"Likewise, if you're keen to book as a package and add accommodation to your flight booking, Which? would always advise using a reputable package holiday firm," he added.
A spokesperson for Opodo/eDreams told Which?: "The difference between booking direct and with an OTA is clear; customers using Opodo will actually have been offered numerous different price options for their trip and will have been able to make savings by combining different providers within one same booking, as opposed to being limited to book the only option given by one single provider. Our 17 million customers clearly value the service we offer and see the benefits OTA's provide in terms of value for money, convenience, choice and flexibility."
Kiwi said in response: "At Kiwi.com, the intention of the variable levels of customer service comes from a place of understanding our customers and bringing choice – we have a predominantly young customer base who are digitally savvy and manage their lives through apps. We look at all ways to strip out costs for those customers."
Ryanair confirmed that OTAs have no commercial agreements in place to sell its flights.
The airline added: "OTAs clearly breach the terms of use of the Ryanair website by using screen scraper technology to scrape our website and mis-sell our flights.
"Ryanair is required to ensure that passengers are on notice of relevant flight security and safety regulations. We do this by requiring passengers to confirm their compliance with these regulations during check-in. Verification enables us to ensure that a passenger on the booking and not a third-party travel agent has completed check-in.
"Customers can verify in a number of ways, including by paying 35 cents to use the online facial recognition tool. Please take note that Ryanair does not benefit commercially from this."