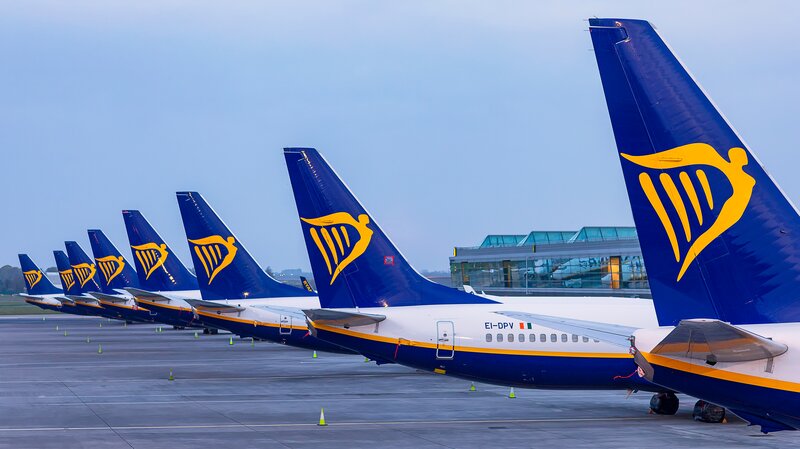 Which? claims Ryanair refunds by default policy could break consumer law
The watchdog has asked regulator the CAA to investigate the budget carrier's 'wallet' policy
Ryanair stands accused of creating difficulty by providing refunds "as a default" for passengers of cancelled flights.
Consumer watchdog Which? claimed the practice may be a breach of consumer protection law.
The budget airline last year introduced a policy of automatically paying refunds into a 'Wallet' attached to customers' Ryanair accounts – from which they must then request to withdraw their funds.
Which? said it believes this creates an extra step in the process, which could result in fewer people claiming their money back in cash.
The consumer group called on the Civil Aviation Authority to investigate the 'Wallet' refund policy and inform passengers of their rights if an airline cancels their flight.
The aviation regulator was also urged to use its existing powers to crack down on sharp practices across the airline industry.
The Department for Transport should also give the CAA greater powers to more effectively enforce the law – including the ability to fine airlines that break the rules.
Which? Travel editor Rory Boland said: "Ryanair is showing what scant regard it holds for its customers yet again by forcing them to jump through hoops to get what they are legally owed.
"The airline should change its policy to offer cash refunds as default."
He added that the organisation's investigations "have repeatedly shown that some airlines are prepared to flout the law when it comes to refunds and consumer rights, with little fear of facing any consequences".
Boland said: "The CAA must step in to investigate the issue, and take action against Ryanair if it confirms the policy is breaching the law. It is crucial the CAA is given the powers it needs to effectively hold airlines to account – including fining powers."
A Ryanair spokesperson told Which?: "Customers are clearly informed in our Refund Hub that refunds are issued via the Wallet.
"It provides customers with complete control over their refunds, by giving them immediate access to their Wallet balance (for use on future bookings) and the ability to withdraw their refund in cash in just one click.
"All passengers' rights and entitlements under consumer protection law continue to be fully respected."
A CAA spokesperson said: "The Civil Aviation Authority has been clear that consumers owed a refund should only accept airline credit or vouchers where it is in their interest to do so and that it is important that consumers are given a clear option to request a cash refund without unnecessary barriers.
"We regularly monitor the approaches that airlines take to complying with their obligations and review any evidence provided to us about how they meet their obligations."
Simon Cooper, chief executive of OTA On the Beach, which has High Court proceedings ongoing with Ryanair, saId: "We're not surprised that people have had difficultly receiving refunds from Ryanair. Unfortunately it's a symptom of a much bigger problem stemming from the power of some airlines over the market.
"The pandemic has exposed a market which does not work well for consumers and it's really important they are protected going forward.
"We have legal proceedings ongoing with Ryanair to the tune of £2.3 million for refunds that we processed for customers without receiving the funds from Ryanair.
"Ryanair's conduct will only be tackled when a full sector review is conducted by the Competition and Markets Authority (CMA) – something that we're calling for. It's about time their behaviour was called to account."