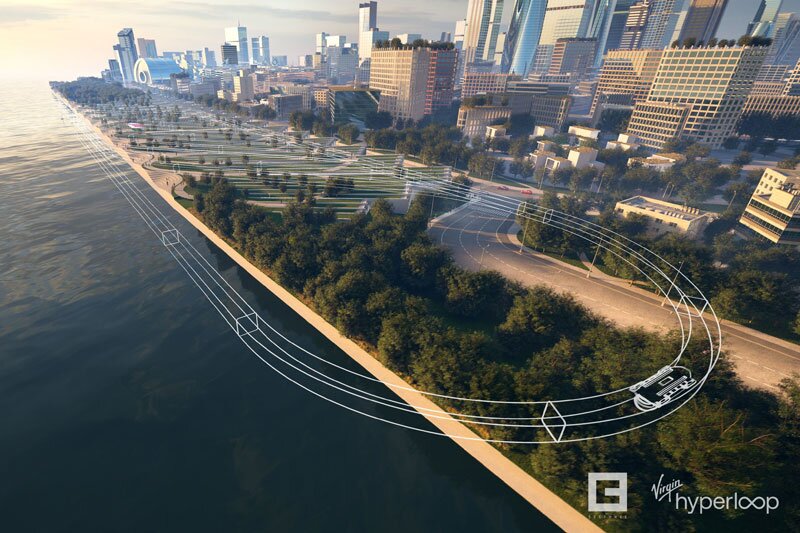 Virgin Hyperloop's vision for the future of mass transportation [Video]
Virtual experience of using the emerging technology unveiled after successful passenger testing
Virgin Hyperloop has released its vision for the future of mass transport having completed its first live passenger testing.
A concept video takes viewers through what a hyperloop journey would look like including airport-style hubs and luxury train-like pods.
Hyperloop technology is being developed by Virgin promising to take travellers through tunnels which are virtual vacuums at extraordinary speeds.
On demand and direct to destination, the hyperloop system would be able to transport thousands of passengers per hour, in vehicle carrying up to 28 passengers.
Volumes will be achieved by convoying, where vehicles are able to travel behind one another in the tube within milliseconds, controlled intelligence software.
Following successful passenger testing, Virgin Hyperloop is working on regulation and certification of hyperloop systems globally.
The company aims to achieve safety certification by 2025, with commercial operations expected to resume in 2030.
---
---
Sultan Bin Sulayem, chairman of Virgin Hyperloop and group chairman and chief executive of DP World, said:
"Showing the passenger experience of Virgin Hyperloop is a glimpse of the future, following the success three months ago when people rode in a hyperloop pod for the first time.
"We have demonstrated the maturity of our technology. We are getting closer to commercialisation of what will be the first new mass-scale transportation mode in a century."
Sara Luchian, Virgin Hyperloop director of passenger experience, added: "Designing a new mode of transportation from scratch is both an opportunity and a responsibility.
"Hyperloop technology – and what it enables – is paradigm-shifting. It follows that the passenger experience should be nothing short of extraordinary."
Virgin Hyperloop said a key pillar of its passenger experience is accessibility to ensure this new form of transportation expands opportunities for the masses.
It added while ticket prices will vary depending on the exact route, a recent study in Ohio found that hyperloop fares would be closer to the cost of driving than flying.
"It's simple. If it's not affordable, people won't use it," said Jay Walder, chief executive of Virgin Hyperloop.
"Daily high-speed transport is currently not feasible for most people, but we want to change that notion. Imagine being able to commute between cities that are currently hours apart in minutes – and the endless possibilities that opens up."