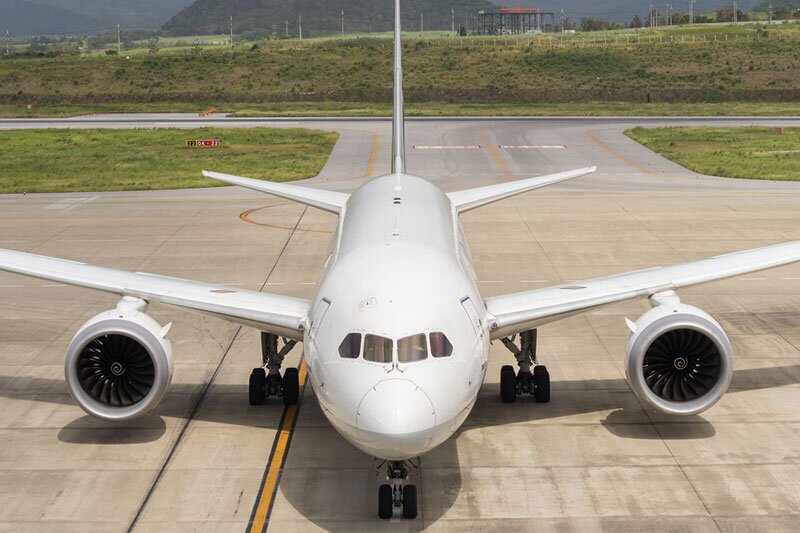 Viasat and Neos deal brings in-flight connectivity to airline's all-Dreamliner fleet
Italian leisure airline will work with Viasat on a customised portal
The Italian leisure airline Neos and global communications company Viasat have sealed partnership that offers in-flight connectivity service on its aircraft.
The all-Boeing 787 Dreamliner airline said it selected Viasat for its "industry-leading satellite communications systems, which are widely-recognized for delivering high-value, premium in-flight internet performance-at-scale."
To meet the broadband demands of its passengers, Neos will have access to Viasat's satellite communications systems in North America to the Caribbean and tip of northern South America, over the Atlantic Ocean and in Europe, as well as the ViaSat-3 satellite constellation under development.
In addition to tapping into Viasat's communications satellite, Neos will also work with Viasat on a customised portal, giving passengers an interface to connect to the onboard Wi-Fi system.
Carlo Stradiotti, chief executive officer of Neos, said: "Viasat has a reputation for delivering superior, highly-reliable in-flight internet experiences—and we are happy to provide this level of service to all Neos guests today and well into the future.
"We're excited about Viasat's global communications roadmap, as we'll have access to the world's most advanced satellite systems to help realize our goal: to deploy fully connected capabilities across our entire modernized fleet."
Vice president of commercial aviation at Viasat Don Buchman added: "We're driven to meet our airline partners' current and future connectivity needs by bringing proven, scalable communications technology to their fleets.
"In working with Neos, we recognized their interest to bring a best-in-class and reliable in-flight internet experience to every passenger—with fast in-flight web browsing and rich online media streaming.
"We're confident that our system's superior capacity, consistency and growing reach will meet Neos' long-term in-flight connectivity requirements."