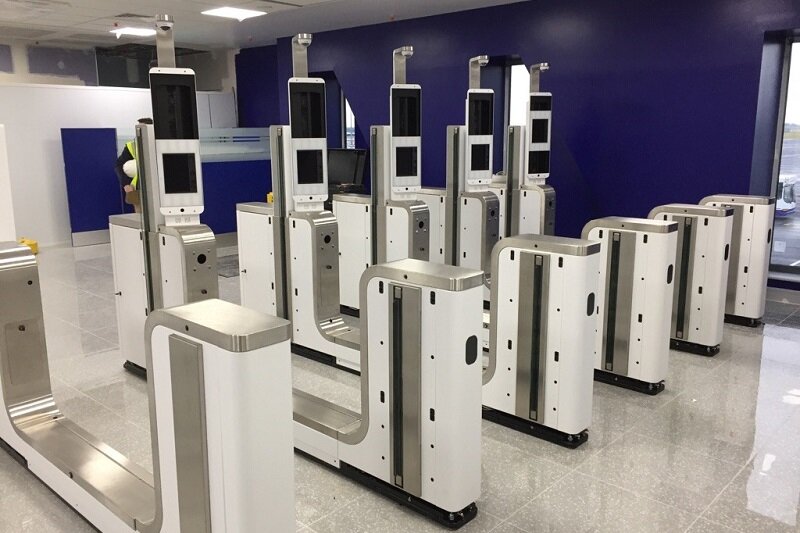 UK poised to launch Electronic Travel Authorisation
ETA is set to launch on October 25 in a trial with Qatar nationals
The UK will launch an Electronic Travel Authorisation (ETA) for visitors from Qatar this month in the first stage of a rapid digitisation of borders across Europe involving three separate electronic systems.
The ETA is set to launch on October 25 in a trial with Qatar nationals who will need authorisation to travel to the UK from November 15. The scheme will subsequently be extended to other Gulf states and rolled out to all non-UK nationals not requiring a visa by the end of 2024.
The authorisation will cost £10 and be valid for just two years.
The EU is developing a similar European Travel Information and Authorisation System (Etias) which UK nationals and other non-EU citizens not requiring a visa will need to enter the EU, probably from early 2025. It will cost €7 and be valid for three years.
An EU Entry/Exit System (EES) will be introduced ahead of Etias to register non-EU residents at the Schengen Area border. This is now expected to launch next year, potentially after the Paris Olympics in July-August, having been repeatedly delayed. Etias is expected to come in six months after the EES launch.
Philippa Rouse, Home Office director for migration and citizenship, told a Tourism Alliance policy conference in London last week: "The aim is to roll the ETA out next year, but we need to learn from the Gulf States and we're unlikely to launch it in the summer peak."
Stephan Ryan, minister counsellor for the EU delegation to the UK, told the same conference: "The EES will benefit the UK. It will replace passport stamping and should ultimately reduce queue times. Once you're in the Schengen Area you can travel freely within it."
The system will collect passport data, date and place of entry and exit, a facial image and four fingerprints.
Ryan acknowledged: "There will be some inevitable hiccoughs. It will take more time to enter for the first time as a profile will need to be created, including uploading a facial image and fingerprints".
But he said: "Subsequent entry will be quicker. There will be pre-registration kiosks in advance of the border and the EU will develop a mobile app to allow the upload of data in advance."
Ryan noted: "We're acutely aware the UK is the largest source of third-country nationals entering the EU, [and] there are specific challenges at the entry points operated by French authorities on UK soil – at St Pancras, the Port of Dover and the Eurotunnel terminal at Folkestone."
He promised a communications campaign "to raise awareness, beginning three months before the system enters into operation" and said: "The current plan is to introduce this in 2024, but no decision has been taken."
Tom Jenkins, chief executive of European tourism association Etoa, described the Etias price as "reasonable for three years", saying: "We wish we had similar."