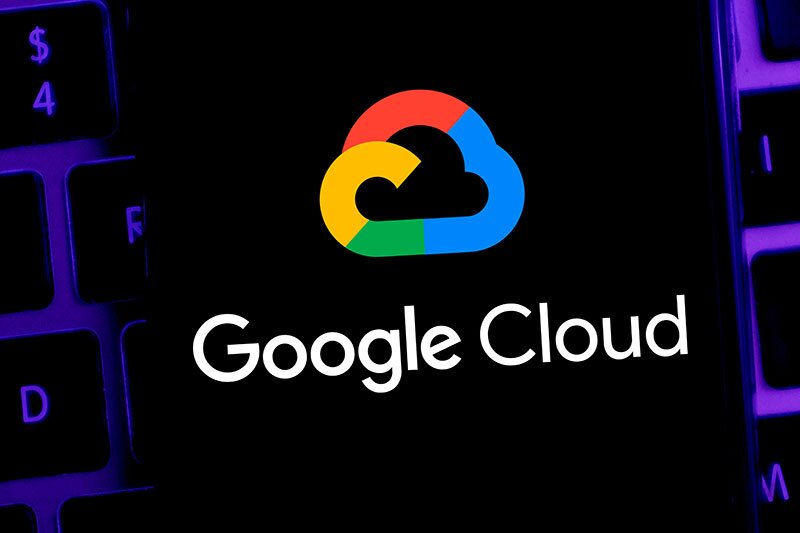 TTE 2020: Sabre UK boss says Google Cloud tie-up will fast track change in travel
Willingness of both companies to disrupt will bring 'very interesting things'
Sabre's recently announced partnership with Google Cloud will fast track change in an industry that is being disrupted by technological advances, according to the firm's UK head.
Richard Addey, UK and Ireland managing director of the US-based GDS and technology firm, described the partnership as "a big stake in the ground".
Addey was appointed just over 12 months ago, and he told Travolution that he is optimistic about the prospects for growth in the UK both in the corporate and leisure travel sectors.
"Along with Google we are going to deliver on a roadmap of common developments and new product innovation. I'm really looking forward to that
"Google has been known to be a disruptor for quite a while. They disrupt and change and bring in new ideas.
"We are privileged Google chose Sabre to say together we are going to fast track change and the disruption that's happening.
"A lot has to be communicated within the next few months, but I think the willingness of both companies to disrupt the travel industry is going to bring us some very interesting things."
"If you think you are in a non-changing environment and everything is stable then what Google does is not for you, but if you think tomorrow is going to be nothing like today then this is for you.
"Change will happen. If you think you won't be disrupted, you do not understand what's happening. That's something that's got to be acknowledged by all.
"It's not a threat, but it must be embraced because the change is going to happen, so let's join forces and do it together."
In January Sabre Corp announced a 10-year partnership with Google Cloud to "build the future of travel".
The partners will work on improving Sabre's technology capability, migrating to Google Cloud, develop tools to optimise and enhance travel and work on a broader innovation alignment.
Addey said after a year overseeing the UK and Irish markets "one thing I have learned is we are definitely on the right path". "That's something I'm truly looking forward to," he said.
"The fact that we want to integrate as much content as possible and make sure it's seamlessly working for the agent to improve productivity. That's clearly what's needed."
Addey said agents, particularly in the UK, are adopting a hybrid offline and online approach, with consultants using the Sabre Red 360 platform, but also offering online third-party booking tools.
"These mixed strategies are important for our agencies today," he said. "It's important to be able to adapt."
Sabre matches this need to be adaptable due to its API-based selling platform and point of sale, but Addey said there is a need for travel to catch up with other leaders in digital retail.
"In our day to day lives we experience Amazon which does a lot of personalisation and consumers are expecting the same experiences from their agencies from any types of tools they are using.
"The need for personalisation is very important and is being pushed along with the New Distribution Capability [NDC].
"Personalisation is very important. The fact that we are not talking about a trip any more but an experience is important and today that can be delivered.
"Through partnerships, delivering an experience-driven proposal to the consumer, is something that's possible today."
Speaking as the full extent of the coronavirus outbreak remained unknown, Addey said he was looking forward to strong growth in UK leisure travel.
"We have an opportunity in leisure. The fact that it is a fast-changing market drives a lot of opportunities because every company will need to change and transform.
"Change and transformation brings with it new ideas, new revenue streams, and new partnerships we can set up."
Addey picked out the payments sector as one that epitomises the change travel is seeing.
"A few years ago agents and TMCs were not thinking about payments. But today we are in an extremely complex environment.
"Payments is part of the critical transformation for agencies, and on top that it could be a new revenue stream or opportunity to provide a better experience to our customers as well."
Sabre has also been pushing its alternative lodging and accommodation content with partnerships with the likes of booking.com and Hotelbeds.
"We have an opportunity to address a completely different market. I think we are leading on this one and a fast-changing market presents us with opportunities," Addey said.
He added the ability to standardise and normalise this increasing amount of diverse content so that "apples are compared with apples", is something Sabre has done a lot of work on.
"Speed is something that's critical to consider, but as an agent and as a consumer the most important thing is to get the right content, the content that I need."
Asked about the impact of the coronavirus outbreak, Addey said the big lesson will be about being able to adapt to any situation and drive change.
"Every customer I have seen this week has had at least one customer that has asked them what their policy is and how are we going to manage that crisis.
"Our technology can actually support such policies. We have never had so much demand for our duty of care product.
"Last year it was all about Brexit and visas and passports, this year everyone's talking about a virus.
"One thing we need to understand is there is constant demand for change, to adapt to that new environment, and technology will certainly support and address that.
"It's bringing a lot of partners together to think about how to bring us that technology so that we are able to address that constant change."
Addey said prior to coronavirus the macro-economic outlook was good and travel should have had a good 2020.
"I'm still hoping that the crisis will last for a few months and we will have a very good second half of the year."