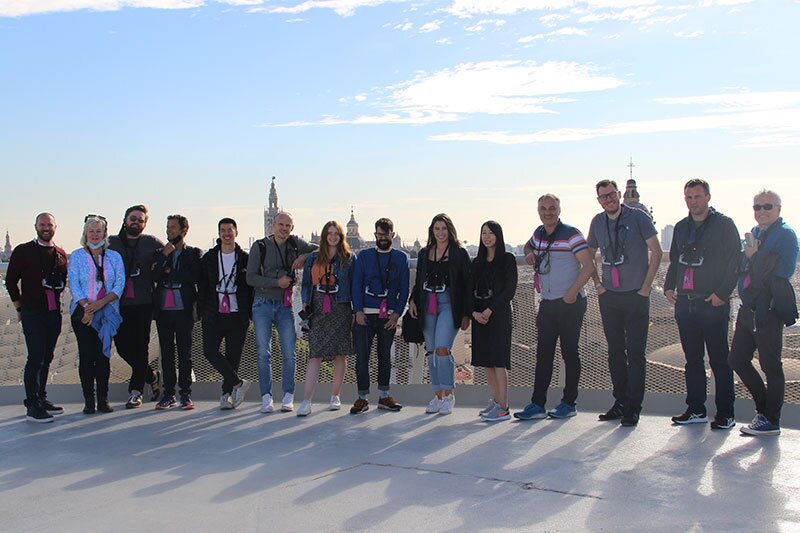 Travolution Digital Retreat: View our picture galleries from TIS in Spain
VIP delegates attended the Tourism Innovation Summit and experienced what Seville has to offer
A first Travolution Digital Retreat took place this week with a delegation of industry leaders attending the second Tourism Innovation Summit in Seville.
A group of online travel companies and technology and digital services suppliers travelled to Spain as a VIP delegation for TIS and to network while experiencing some of the attractions of the Spanish city.
Among the firms hosted on the trip were lastminute.com, Secret Escapes, Hostelworld, Travelzoo, trip.com and Skyscanner, and hosts included bd4travel, Trust My Trip and Kantox.
Andy Owen-Jones, co-founder and chief executive of bd4travel, said the event was "really enjoyable and open" and an opportunity to "get to know how people think".
"It was good to have time with people from different businesses working together on something rather than trying to sell to each other or be guarded," he said.
Will Plummer, chief executive and co-founder of Trust My Travel, said: "The whole concept of taking people to an unknown (but appropriate) show like that as a group was brilliant – it made it so much easier to embrace the show, and also we all had a common goal.
"It was also so nice to see everyone support one another in panels etc and then also to have more informal conversations around travel in general, issues, experiences."
View our picture galleries of the Travolution Digital Reteat here:
Gallery: Opening welcome dinner
Gallery: TIS Summit + dinner at Casa Robles
Gallery: Market tour + cooking class