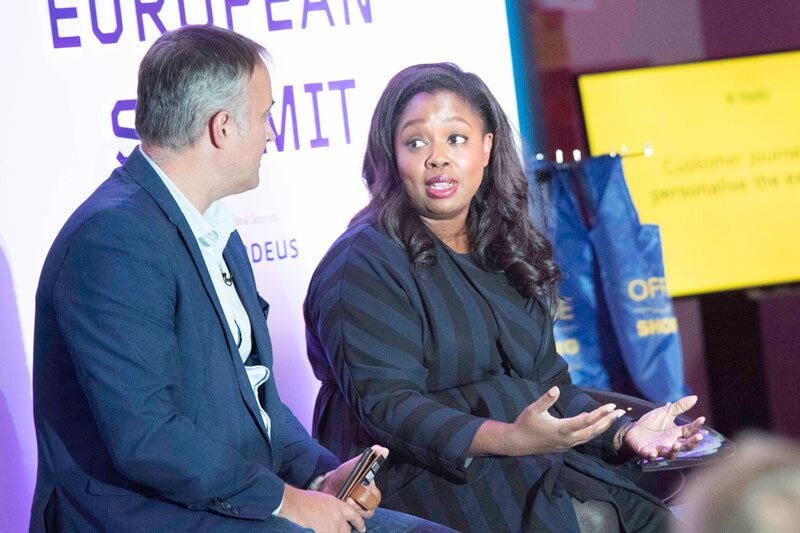 Travo European Summit: IAG innovation chief on experimental start-up approach
International Airlines Group (IAG) announced 10 finalists in its latest Hangar 51 start-up 'accelerator' programme this week.
IAG head of global innovation Dupsy Abiola told the Travolution European Summit ahead of the finalists being announced: "We want to open up to outsiders with amazing and bold ideas."
Abiola said: "Start-ups can be difficult. We have investment available and try to be as start-up friendly as possible.
"This is an experimental approach. When you are talking about cutting-edge stuff, you have to work collaboratively."
Abiola told the summit the Hangar 51 programme should not be judged on whether any start-up technologies prove a success.
She said: "We learn a lot from every start-up, from different sectors and cultures. You learn more from a more-challenging innovation.
"The goal is learning, and as long as you learn that is great. If the outcome you want is 100% successes, that is going to take a long time."
She added: "The future is a moveable feast. All you can do is try to align with the best practices and move as swiftly as you can. From time to time you see a shift that allows you to leapfrog forward."
Abiola said: "We're exploring new technology, but mostly this is a digital mindset piece [for IAG]." She added: "There is a PR element."
An IAG judging panel selected the finalists from 28 start-ups, chosen from more than 400 applicants from 40 countries.
The start-ups will be embedded in IAG for 10 weeks, working with experts across the group.
Abiola said: "We are excited to harness their potential to transform the future of travel. IAG has the opportunity to explore new applications in areas of emerging technology and user experience."
A demo day is planned in London on December 14.