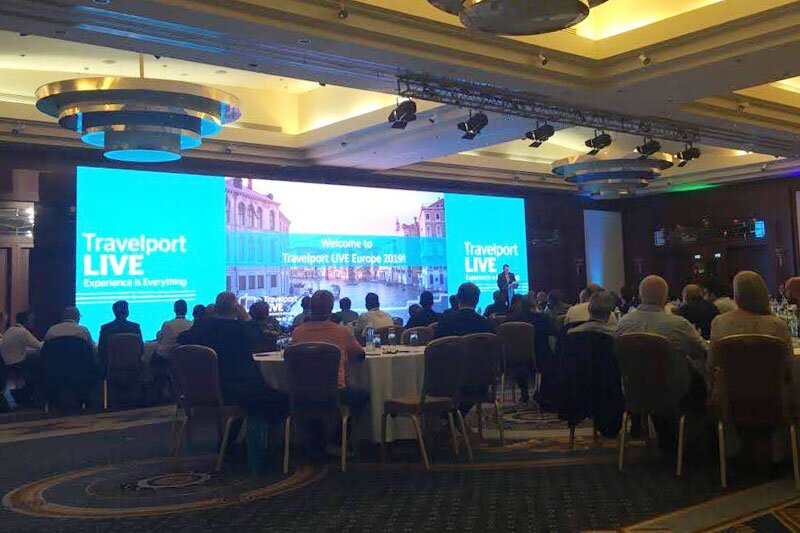 Travelport Live: New Travelport boss promises disruption through agility
Greg Webb tells event firm is 'uniquely positioned'
The new boss of GDS and travel technology provider Travelport says being a private firm will give it the agility its competitors won't be able to match.
Speaking to the media at this week's Travelport Live conference in Venice having taken up his post on August 1, Greg Webb said the firm is "uniquely positioned".
Webb was previously chief marketing officer and vice chairman of Travelport's US rival Sabre Corporation before leaving to head Oracle Hospitality for two-and-a-half years.
He said the travel sector needs an aggregation source because it is "too complex, too interwoven".
"The question is how we provide the most effective aggregation source that allows buyers to be efficient and suppliers to be effective in their retailing efforts."
Referring to Iata's New Distribution Capability (NDC) standard that is now starting to be adopted, Webb said what standard is being used is not the key factor.
"There could be another change in a few years. We just need to be flexible. Travelport is uniquely positioned to be able to do that."
Travelport was de-listed from the New York Stock Exchange following the $4.4 billion buyout by new co-owners, Siri's Capital Group and Evergreen Coast Capital.
Webb said being out of the public scrutiny that comes with quarterly trading updates does not mean there is no pressure to perform from the shareholders and the board.
He said, as well as the owners, Travelport has an impressive board of independent directors some with industry knowledge and some with technology backgrounds.
"The upside of being private is sometimes investments can be lumpy which ends up with what I guess is bridge funding.
"There is a time when you are investing to get somewhere else and you have not been able to reduce costs elsewhere at the same time. As a private company you can do that.
"I will have to tell my story to two companies, as a public company you have to tell tens of thousands of investors and the market reacts as to whether they believe you or not."
Webb said Travelport, the leading UK GDS, was a technology business, but also a relationships business and it has done a good job building relationships in the industry.
But he said he wanted to create a technological edge over its rivals in what he described as a "competitive market".
"We forget 50% of all of the bookings in the world are direct to supplier. How can I deliver  a product that's significantly better so that some of those come back to travel agents?"
Webb added Travelport intends to do disrupt the industry. "In terms of disruption sometimes people take that as we are going to do something that's completely counter-cultural to what's going on.
"What I mean is that Travelport has been on the same path for a while. I think we can be better and differentiated in terms of product offering and capability.
"And I think we can get their quicker than people think we can. That will be disruptive to the norm as well as for the overall industry. We have the ability to be more agile than our competition."