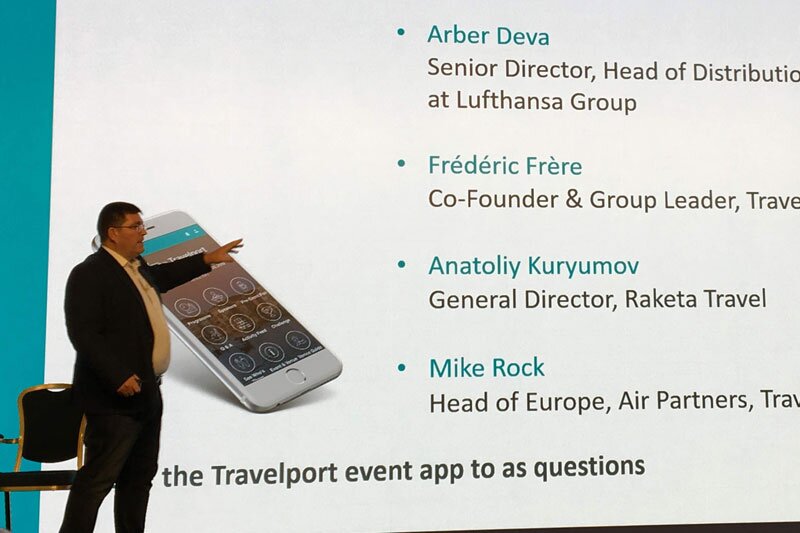 Travelport Live: NDC poised to start having an impact in the next six months
Airlines will use 'sticks and carrots' to get agents to use the standard
Iata's New Distribution Capabilty (NDC) is expected to start making a discernible impact in the market by the end of this year or the beginning of next, Travelport Live heard.
Ian Heywood, global head of new distribution at Travelport, told the event in Venice last week that introduction of the new data standard "seems to be going on forever".
He said the hype around NDC has not necessarily been delivered by it has lacked the capabilities required for it to work as well as traditional GDS technology.
"The good news is I'm optimistic," said Heywood. "I think by the end of this year, beginning of next we are going to see NDC really moving forward in the marketplace."
Travelport is working with 40-plus airlines on NDC and Heywood said more will go public with their plans and ambitions in the next six months.
Heywood said a lot of work was going on behind the scenes to industrialise NDC but that more work was required on the "plumbing" and the schemas that will underpin it.
But he said one of the problems was that the airline sector originally moved forward with NDC and the rest of the industry came in late so some things were "not thought through".
"The technical side has taken a long time. It's very, very complicated," he said. "Current technology is 40 years old but there has been continual improvements and the new technology needs to perform as well as the old from day one. That's a massive project."
Heywood said airlines will have control and become a lot more agile in the way they create offers as they move to smooth out the pricing curve with dynamic pricing.
NDC will allow airlines to differentiate who has access to what content, but Heywood said none are talking about how they will use that capability. "That's one to watch out for," he said.
And he advised delegates to be aware of now airlines are operating globally because what works for one airline in one market is likely to be replicated elsewhere is it's seen to work.
Airlines will use "sticks and carrots" to get agents to use the standard rather than the traditional GDS ATPCO standard like surcharges and specific targets for NDC bookings.
Leading carriers like BA are making some content and fares exclusively available only through the NDC API.
"Right from the start NDC has been led by the airlines and the majority of you have been sitting on the side waiting for NDC to happen to you.
"You need to think about how you can turn this on its head. How can you now differentiate content and build offers for your clients which will encourage them to travel with you more.
"Those are the sort of conversations agents want. But you need to understand your customers and understand what is it that the airlines need."
Heywood said at the moment it seems the balance of power is with the airlines but there needs to be a better balance for a healthy industry.