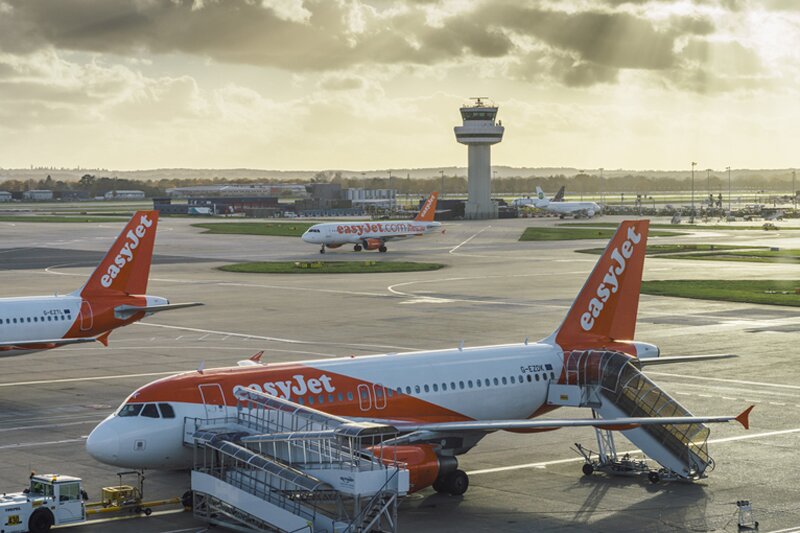 Travelport Live: EasyJet to launch conversational voice search
Low-cost carrier 'doubles down' on app innovation
EasyJet is poised to launch conversational voice search on its app as it aims to continue paving the way for innovation in the aviation sector.
The low-cost carrier's head of digital Daniel Young, told this week's Travelport Live conference in Venice that the carrier intended to "double down" on its ambitions
EasyJet recently launched visual search on its app and claims a number of industry firsts including being the first airline to offer passport scanning and flight tracking.
The app was recently named the best airline app in the world by experts at the annual Aviation Festival in London in a "battle of the apps" competition.
The easyJet app has been downloaded 34 million times and has amassed over one million ratings on app stores of four or five stars and sees £102,000 of bookings made each week.
Young told Travelport delegates: "Search and book for travel is going to look very different in the next five years. We lead the market when it comes to accessibility, making travel easy for everyone."
The Speak Now conversational voice search functionality will allow users to speak into their phone and what they say will populate the search fields automatically.
"It will allow passengers to use their voice to start their search," Young said. "This is all about removing friction. It's very conversational, it's not prompted. Users will simply talk to the app like they talk to a travel agent."
The easyJet app has been developed by Travelport Digital in Dublin, formerly Mobile Travel Technologies and the voice search will use Google Dialogflow cloud service.
It will be soft launched in the UK "very soon" on IoS for Apple devices initially before wider rollout by the end of the month.
Young said easyJet is also working with Facebook to bring fight retailing to Instagram. He said this was a tougher challenge than for general retail but one that it expects to crack within a year.
The airline will also continue to look for ways to differentiate itself from its competitors, he said, with in-destination services one area it is focussed on.
"We continue to challenge convention and push the boundaries of our mobile app and where we lead others will follow," said Young.