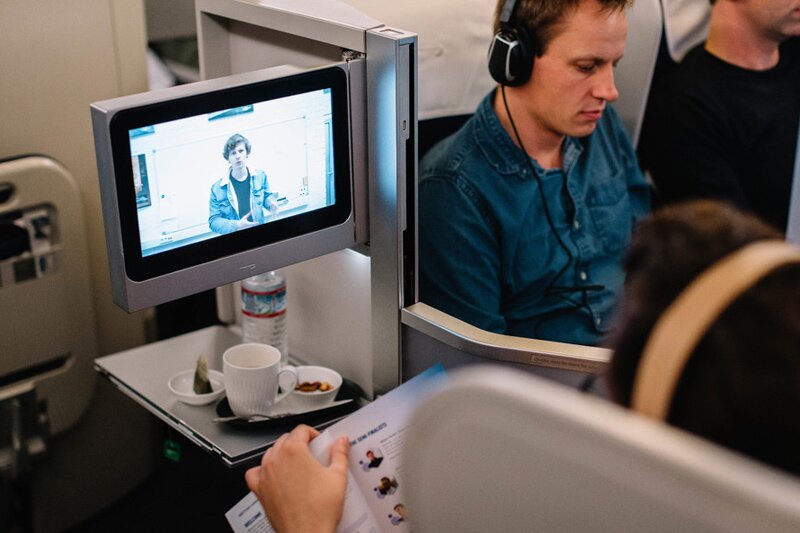 Travel start-ups get online at 30,000 feet in BA 'pitch on a plane'
Pitch on a Plane competition took place on San Francisco-London flight
A British Airway flight used newly installed on-board Wi-Fi to host a pitching competition between start-ups.
The competition Pitch on a Plane took place on a British Airway (BA) flight from San Francisco to London on June 12.
Five start-ups pitched their ideas from the ground in the UK to a host of judges on board the flight at 30,000 feet. The competition was put on by BA and the Founders Forum, a network of digital and technology entrepreneurs founded in 2005.
Judges included British Airways chief executive officer Alex Cruz and leading tech entrepreneurs, investors and CEOs.
The start-ups were focused on air travel innovation. The ideas presented included a solo travel app, airline inventory management using blockchain technology and a new jet engine design.
Three finalists, Pruvo, Pluto and Reynolds Aero, were chosen following the pitches and a Q&A session.
Cruz said: "British Airways has a long-standing history of driving innovation in the aviation industry and it remains a huge focus for us this year.
"With the initiation of our BA2119 programme focused on fuels, customer experience and careers of the future, as well as a £6.5 billion investment designed to take British Airways to 2020 and beyond.
"Being able to run a pitch process between the ground and the air is something we'd have never dreamed possible, now with the introduction of high-speed Wi-Fi at 30,000 feet it's a reality."
The finalists will pitch their idea face-to-face at the Founders Forum in London on June 13. Judges who will take a seat on the panel include the president of WeTransfer and GM of Robotics at Google X.
The winner of Pitch on a Plane will receive 100,000 'On Business' points in British Airways' business loyalty programme, 100,000 Avios, a profile in Business Life magazine and a business meeting with Brent Hoberman, founder of lastminute.com and the Founders network.
BA's £6.5 billion investment includes on-board Wi-Fi instillations in over half of BA aircrafts. The remaining aircrafts will have Wi-Fi within the next few years and new interiors to ensure power is available in every seat. BA has also introduced a new business class seat with aisle access and will debut on the Airbus A350 later this year.
BA parent IAG has just launched its latest Hangar 51 accelerator and is looking for innovative start-ups to join this year's programme.
BA's head of global innovation Dupsy Abiola will speak on a panel at next week's Travolution Start-up Summit being hosted by IBM in London on June 12. Get more information and register to attend here