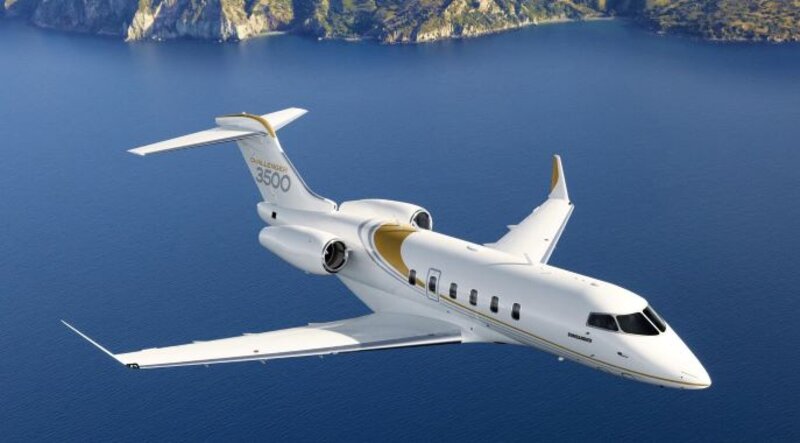 SITA equips new Bombardier Challenger business jets with eco-friendly tech
Two technologies, eWAS Pilot and OptiFlight, combine to reduce emissions and improve safety
by Avery Ketcherside
Air industry tech developer provider SITA will equip Bombardier Challenger 3500 business jets with 'eco app' to maximise fuel efficiency.
Dubbed eco app SITA's eWAS Pilot and OptiFlight programmes combine to reduce carbon emissions and improve safety.
eWAS Pilot provides accurate 4D weather forecasts and real-time updates from various sources to warn about hazards such as thunderstorms, lightning, clear air turbulence, strong winds, icing, and volcanic ash.
OptiFlight saves aircraft fuel and reduce CO2 emissions during the three flight phases: climb, cruise and descent. The software is currently focused on the most fuel-consuming phase of a flight, the climb-out, and the cruise phase.
Estimated annual reduction in CO2 emissions are several thousands of tons and operational cost savings of several million dollars, depending on the size of the airline fleet.
OptiFlight says an estimated 5.6 million tons of CO2 could be avoided if all airlines in the world were to use the software.
Elza Brunelle-Yeung, senior director, aftermarket products and services, Bombardier said: "The new Challenger 3500 aircraft was designed to reflect what our customers need and want in a business jet in this segment: renowned performance and reliability of the Challenger aircraft family, exceptional cabin experience and sustainably minded design.
"Thanks to the collaborative efforts of like-minded suppliers such as SITA, the new offerings on the Challenger 3500 aircraft further highlights Bombardier's steadfast commitment to our industry's sustainability efforts."
Sébastien Fabre, chief executive officer of SITA for aircraft, added: "SITA is focused on helping customers lower operational costs while reducing the aviation industry's environmental impact.
"With eWAS Pilot and OptiFlight, we can deliver on both counts and make flights safer and more comfortable. The fact that these solutions are now available on a business jet for the very first time shows just how important leveraging technology is to make our skies more environmentally friendly."