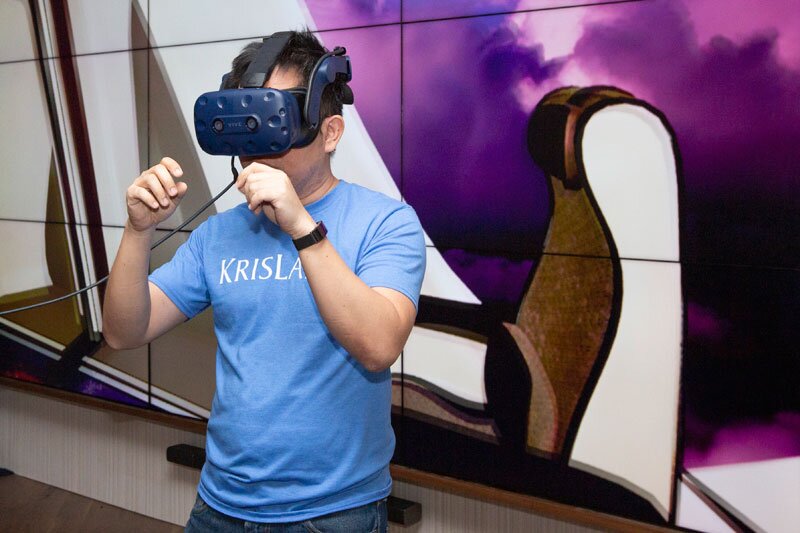 Singapore Airlines aims for world leadership in digital with innovation lab
KrisLab is a collaborative workspace to encourage innovation with external partners, start-ups, incubators and accelerators
Singapore Airlines has opened its new digital innovation lab KrisLab as part of the SIA Group's investment programme aimed at making it the world's leading digital airline.
KrisLab is a collaborative workspace for the staff of Singapore Airline's parent SIA Group to innovate ideas and co-innovate with external partners, start-ups, incubators and accelerators, enabling the SIA Group to use digitalisation and technology in its business operations.
The opening of KrisLab at the SIA Group Sports Club was officiated by Minister for Trade and Industry Mr Chan Chun Sing in the presence of representatives from partner organisations.
The unveiling of KrisLab is the result of a year long partnership with organisations such as Singapore's Agency for Science, Technology and Research (A*STAR) and the National University of Singapore (NUS). The Civil Aviation Authority of Singapore (CAAS) and the Economic Development Bureau (FDB) have also been supporting this milestone.
In KrisLab, blockchain (a record of cryptocurrency transactions), artificial intelligence and data analytics, among others, are used and explored by staff as they push the boundaries of tech innovation.
KrisLab has staff submit ideas and solutions for evaluation by the digital innovation lab team based on criteria such as market readiness. Once an idea has been approved, the digital innovation lab team provides the funding and expertise to further develop the submission into a prototype before moving on to the implementation stage.
The digital innovation lab team is collaborating with research institutions A*STAR and NUS on deep-tech projects, giving the SIA an edge in revenue management, smart seats, virtual training and predictive maintenance for aircraft.
The design of KrisLab was the brainchild of students from Lasalle College of the Arts in a competition intended to nurture emerging talent and provide students an opportunity to translate theories into industry experience. Under the guidance of Lasalle lecturers, students' concepts were passed for final evaluation by the ultimate panel of aviation industry experts from both academia and SIA.
Singapore Airlines chief executive officer Mr Goh Choon Phong said: "The launch of KrisLab is a significant step forward in our digital transformation journey and encapsulates our ambition to be the leading digital airline in the world."
"We are fully committed to further enhancing our digital capabilities by providing the right tools and infrastructure for staff to develop their ideas, as well as collaborating with external partners and start-ups to help solve business challenges."