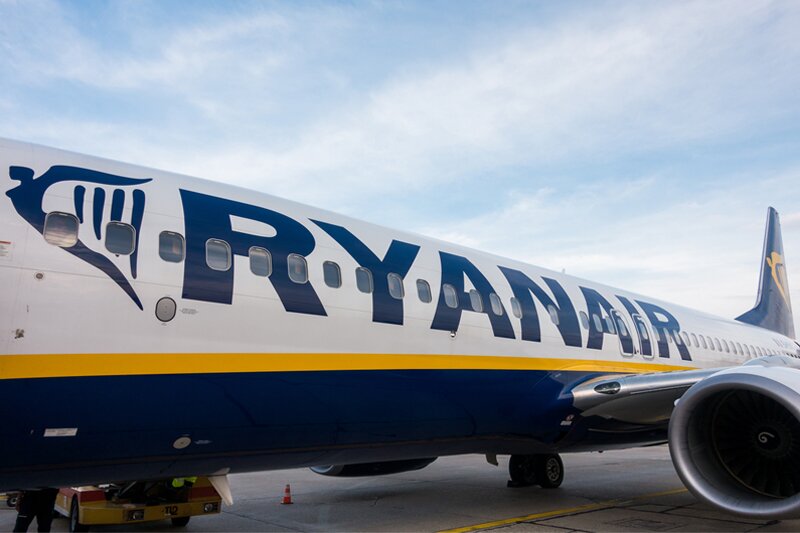 Ryanair asks for patience as it works through 30 million refund claims
Ryanair has already distributed vouchers or cash refunds worth €300 million to date
Ryanair owns tens of millions of refunds for cancelled flights despite distributing vouchers or cash refunds worth €300 million to date.
Michael O'Leary, Ryanair chief executive, insisted today: "If you want a cash refund, you can have a cash refund, but you will have to be patient.
"We're trying to process 25 million to 30 million over a couple of months."
He revealed the carrier had processed cash refunds to consumers or issued vouchers to the value of €300 million. But he said: "We're coping with a backlog. It's going to take some weeks and months to eliminate.
"The €300 million is about one quarter of the backlog for March, April and May. In a normal month we refund around 10,000 tickets.
"Three-quarters of the staff who process refunds can't come into the office [in Dublin]. We hope to have staff in Dublin return to full numbers in June.
He suggested: "As we move through the summer and we get back to flying in July we can handle more cash refunds."
But O'Leary added: "We can't issue refunds until we get notice from the customer. If individual customers want a refund, they have to fill in an online form."
He insisted: "We're not trying to deny you a refund. Please be patient. We can automate vouchers but we can't automate cash refunds.
"We request every customer who wants a refund to inform us where they want the refund to go."
He declined to say how many cash refunds had been paid or how many vouchers distributed, saying only: "There are a lot more vouchers than refunds."
O'Leary was speaking as Ryanair reported a full-year profit of just over €1 billion for the 12 months to March, up from €885 million the previous year despite the onset of the Covid-19 crisis.
The carrier reported it had €4.1 billion in cash available and had cut its monthly "cash burn" to €40 million to €60 million a week "including refunds".