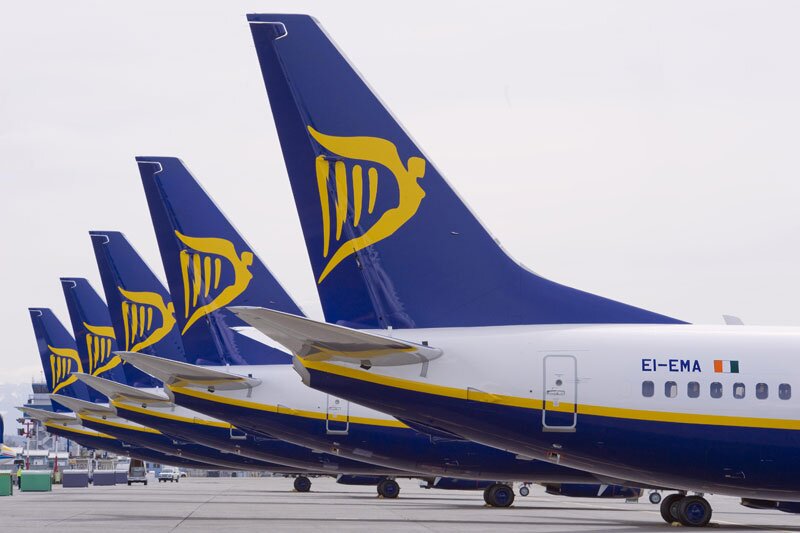 Ryanair aims to innovate car hire offering with Rentalcars.com partnership
Rentalcars.com service will be promoted exclusively through offline channels, including in-flight announcements
Leading European low cost carrier Ryanair has agreed a partnership with Booking Holdings' Rentalcars.com brand to increase car rental bookings.
The Rentalcars.com platform has been integrated across the Ryanair Group Airlines' business aiming to give its customers a seamless and efficient way to book their car hire.
The partnership will also see Rentalcars.com service promoted exclusively through offline channels, including in-flight announcements offering exclusive discounts to Ryanair passengers.
Ryanair said it "improved customer journeys across web, mobile, and app platforms," and aims for this agreement with Rentalcars.com to further "continue to optimise the user journey."
Rentalcars.com offers services at 60,000 locations across 160 countries, and specifically a "24/7 customer service centre" for Ryanair's 154 million customers.
Greg O'Gorman, director of ancillary revenue at Ryanair, said: "Ryanair is pleased to partner with Rentalcars.com, as we continue to innovate our car hire service and to further personalise our offering."
Ady Guthrie, commercial director of transport partnerships at Rentalcars.com, added: "We are driven by using cutting-edge technology to make it easier for travellers to rent a car regardless of where they are in the world, so we are delighted to have helped Ryanair to realise this shared objective for its 154 million annual customers."
"As travellers increasingly expect to book every aspect of their trip in one place, we will continue to experiment with our partners to help the industry react and deliver the truly connected trip."