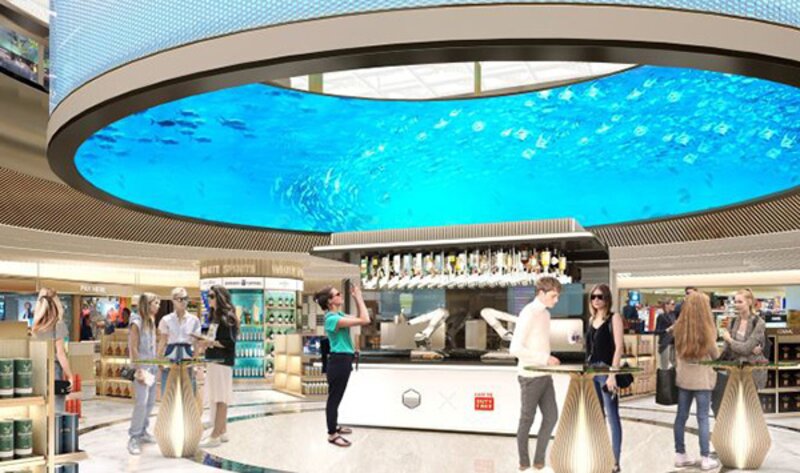 Robotic bartenders to make global airport debut at Singapore's Changi
Makr Shakr machines will offer travellers 'new tasting experience' at terminals 2 and 3
by Kaia Hicks
The first robotic bartenders installed in an airport will start serving drinks later this year in Singapore's Changi Airport.
Makr Shakr's robots will offer travellers a new tasting experience in the duty-free areas of terminals 2 and 3 at the airport.
The will be the first Makr Shakr machines permanently installed in Asia.
Upon entering the robotic bar, customers will receive a QR code to redeem a complimentary drink.
Toni, the robotic bartender, features two mechanical arms that can perform sophisticated movements like shaking, stirring, and muddling, allowing it to mix any drink in seconds with more than 150 different bottles hanging from the ceiling of the bar structure.
Emanuele Rossetti, chief executive of Makr Shakr, said: "We are really proud to bring our technology to Changi Airport.
"Consumers will have the opportunity to be active participants of the entire experience, becoming – thanks to the Makr Shakr app – mixologists themselves. Not only will they leave the bar with a drink or two, but also a lasting memory."
Changi was used by almost 70 million passengers per year before the pandemic.
Makr Shakr is the latest addition to a wide array of facilities, including the world's highest indoor waterfall, the Changi experience studio, the Butterfly Garden and art installations.