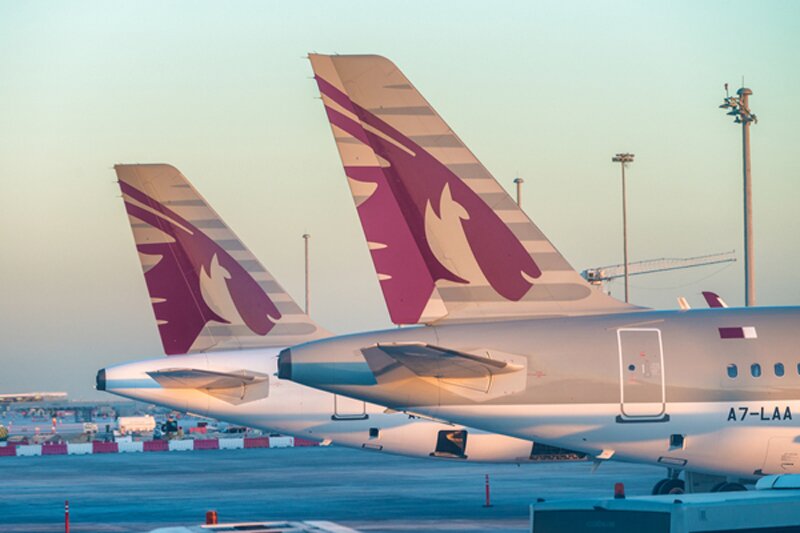 Qatar Airways poised to introduce touchless in-flight entertainment system
Passengers can log in using on-board Wifi and a QR code
Passengers flying with Qatar Airways will soon be able to operate the airline's in-flight entertainment system without touching the onboard surface.
Passengers can log into the Zero-Touch system by scanning a QR code on the screen, having logged into the WiFi on board one of its Airbus A350s.
There will be 4,000 entertainment options for passengers to choose from when the system is rolled-out, though the airline is yet to confirm when that will be.
Separately, all passengers travelling on the airline's Boeing 787-9s will be able to pair their Bluetooth headphones with the airline's in-flight entertainment.
Qatar Airways Group said the technology took the airline's "already rigorous" Covid-19 measures to "another level".
Group chief executive Akbar Al Baker said: "As an industry leader in the fight against Covid-19, Qatar Airways is committed to ensuring the highest standards of safety and hygiene on board its aircraft at all times.
"The introduction of the state-of-the-art technology and enabling passengers to use their personal Bluetooth headset on board is an important step in taking our already rigorous and stringent Covid-19 precautions to another level, limiting passenger surface contact and preventing any possible spread of infection on board.
"We hope it provides yet further assurance of the safety of air travel, as well as offering passengers on board increased confidence that they are enjoying the most consistently advanced customer experience available in the sky."