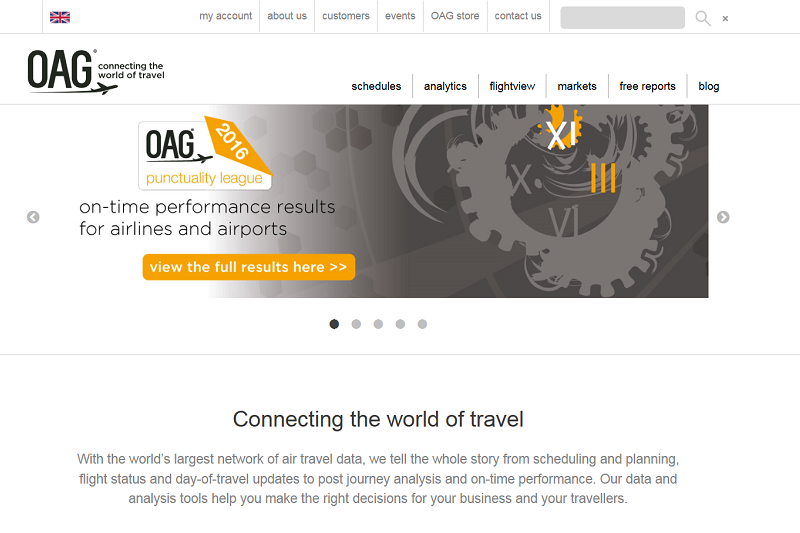 OAG acquires Infare and receives new investment from Vitruvian Partners
Together the firms aim to develop an end-to-end data platform
OAG, a provider of data for the global travel industry, has acquired Infare, which specialises in air travel data, from Ventiga Capital.
Together, OAG and Infare hope to develop an end-to-end data platform to serve air travel intelligence needs across the world.
There is opportunity for OAG and Infare to better serve airline partners and the wider travel ecosystem with high-quality data and innovative solutions.
Infare works with airlines that require competitor air travel data sources to support their growth. Combining OAG's existing data solutions with airfare data creates a compelling proposition for customers who can get a broader picture of supply and demand.
This enables customers to forecast resources, evaluate travel demand and competition, and build more complex and innovative models to drive revenue and profitable growth.
"The increasing dynamism in global travel and technology is fuelling a need for more sophisticated, granular data to understand, manage and unlock growth in air travel," says Phil Callow, CEO of OAG.
"The acquisition of Infare strengthens our ability to deliver consistent and accurate information across the wider supply and demand value chain.
"Together, we are enabling new and existing customers to thrive and innovate ahead of their counterparts. I am excited to welcome Infare colleagues to the OAG family."
"Access to comprehensive and accurate data is paramount for making informed business decisions," adds Nils Gelbjerg-Hansen, CEO of Infare.
"Airlines rely on data to gain valuable insights into customer behaviour, market trends, and operational efficiency. Our technology platform, data sets, and intelligence software complement OAG's and will greatly benefit our customers worldwide.
"We see this as a unique opportunity to expand our services and introduce new innovative products for our customers. We are excited about the journey ahead together."
Both management teams will continue in the Group and will retain a shareholding, with fresh backing provided by Vitruvian Partners.