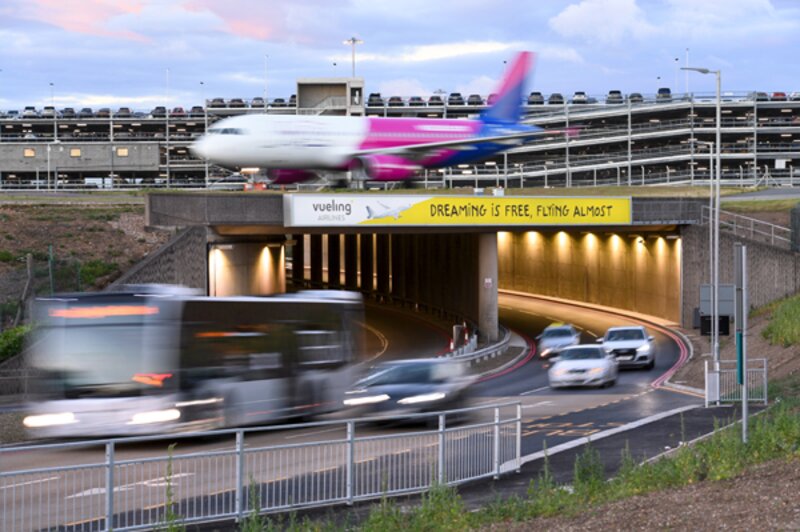 Luton airport owner launches venture partnership to back tech start-ups
Aena Ventures Partnership will focus on tech to improve the passenger experience
The majority owner of Luton airport has launched a new ventures programme to back start-ups focussed on improving the passenger experience.
The Aena Ventures Partnership will focus on firms developing technology solutions in areas like passenger communications, sustainability and baggage handling.
Aena owns London Luton Airport Operations Limited (LLA) which operates the north London airport.
The partnership is open to start-ups from all over the world and applications can be submitted at www.aenaventures.com until September 14.
Each business selected for the programme will be eligible for up to $50,000 in funding from Aena and have access to mentors from Aena.
They will also be given access to Aena facilities such as LLA to test ideas.
At the end of the programme, start-ups will also have the chance to enter into an agreement with Aena worth up to €2 million for the development and deployment of the idea in selected airports.
The six-month programme will begin in December 2020 and run until May 2021, when start-ups will showcase their achievements to Aena executives.
Amparo Brea, chief innovation, sustainability and customer experience officer at Aena, said: "Start-up businesses will be essential for helping to meet the challenges of the aviation sector in the coming years.
"The Aena Ventures program will allow up to five companies to collaborate and test their products before implementing prototypes in different airports, and potentially securing a deployment contract at the end of the process.
"As a global airport operator, we hope to attract entries from all around the world, and look forward to collaborating with the businesses who will help us to solve the challenges of tomorrow".
Alberto Martin, LLA chief executive added: "This is an important and timely programme, and I hope that start-ups from the Three Counties region will consider applying.
"As the aviation industry looks to adjust to a new normal, it is vital that we use technology to best support passengers, and I'm glad that Aena is supporting SMEs in the aviation industry to do this.
"We look forward to welcoming applications and the potential to work with new partners in the long term."