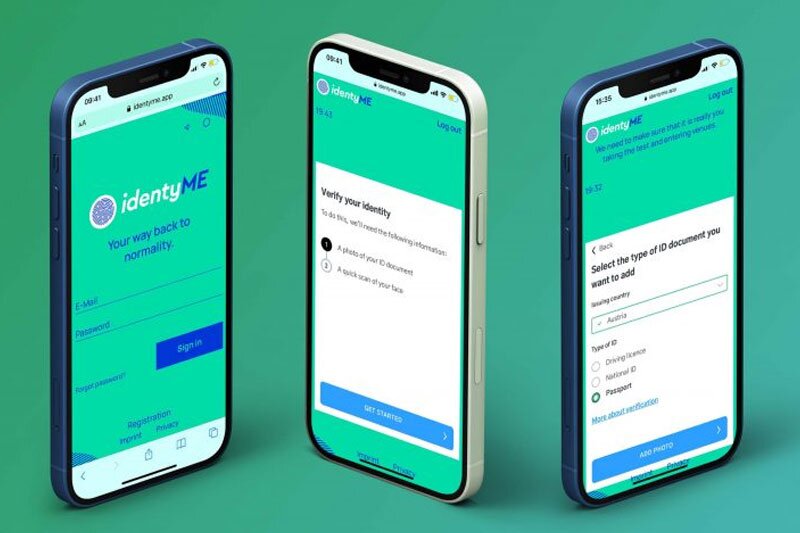 Lufthansa Group lets passengers self-certify their Covid tests
Airlines aim to expand low-cost app service to UK and other EU states
Passengers flying between Germany and Austria with Lufthansa Group airlines can now opt to self-certify their Covid test results with an app and at-home kits.
The service is available on Lufthansa, Swiss International Air Lines and Austrian Airlines and there are plans for its "rapid expansion" to other European Union states and the UK.
The airline group has worked with Austrian start-up testFRWD which has developed the identyME app to enable passengers to self-certify before travelling.
The test kit costs between €5.40 and €14.95, while a rapid PCR test at the airport would usually cost several hundred euros.
They can be used at home, without help from qualified medical staff.
The user records themself collecting their sample and, depending on the test type, either sends it to a lab for rapid processing or reads in the results through the phone's camera.
If the test is negative, the platform issues an official certificate. The app supports antigen and PCR tests.
identyME uses AI developed alongside testFRWD's partner Yoti, a UK digital identity platform that uses government-issued ID and biometrics to verify users.
Veit-Ander Aichbichler, co-founder and chief executive at testFRWD, said: "With the delta variant putting the vaccines to the test, rigorous testing is crucial not just for reopening skies, but for protecting global health as well.
"At the same time, travel and tourism are vital for local economies, and to foster those, testing has to be made entirely frictionless, which is our mission."