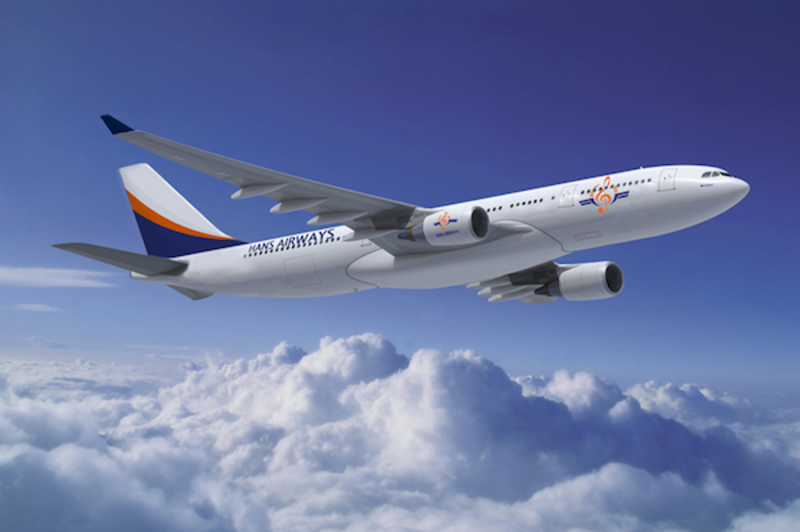 Long-haul start-up airline Hans Airways seeks regulator approval
Carrier plans to operate routes to India from Luton from this autumn
Start-up UK long-haul carrier Hans Airways has unveiled an initial board members.
They claim to represent more than 130 years of airline and management experience as the company moves to gain an Air Operators Certificate later this year.
If approved by the aviation regulator, the airline plans to start UK-India flights by the autumn using wide-body 281-seat Airbus A330 aircraft in a two-class configuration.
It is understood flights would operate from Luton airport with the VFR market being the key target audience.
Funding for the airline is being provided by high net worth individuals from the Indian community, including its founder.
A website statement said: "Now that the process for obtaining an Air Operator Certificate (AOC) from the UK Civil Aviation Authority (CAA) is nearing completion, Hans Airways announces its board of airline industry and business veterans which will deliver that objective.
"With a combined airline management experience of over 130 years, the initial four board members joining CEO and founder Satnam Saini have the right blend of skills to lead the new UK long-haul airline through its critical pre- and initial post-launch phases."
Ruchir Verma is named as executive chairman with a 25-year career spanning consulting, IT, operations, finance and investments, working for RBS Investment Banking, Clifford Chance, Thomson Reuters and Zurich Insurance.
Finance expert Jane Middleton, managing director of independent travel firm Authentic Travel Company and chairman of Airlines UK, is named as a non-executive director
Non-executive director Barry Humphreys has worked fro the CAA and British Caledonian Airways. He has been deputy chairman of the Board of Airline Representatives UK, as well as non-executive chairman of the British Air Transport Association (now Airlines UK).
Former Austrian Airlines chief executive Dr Peter Malanik is also a non-executive director.
Saini said: "Benefiting from experience is everything when starting up a long-haul airline, so our policy from day one has been to put together a board with a significant amount of industry know-how to help us steer the right path to a successful launch later this year.
"We look forward to making further announcements soon about the structure of our senior management team, again with pertinent airline experience being a cornerstone of our recruitment policy."