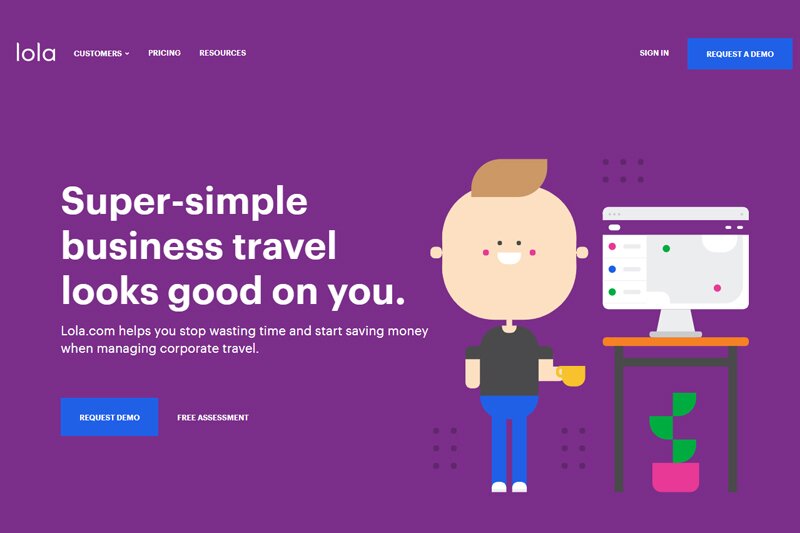 Lola.com raises $37m Series C funding
Travel management platform to double number of employees and accelerate tech development
US based travel management platform Lola.com has announced a $37 million Series C funding round.
The round was led by existing investors General Catalyst and Accel and included participation from all previous investors CRV, Tenaya Capital and GV.
With 1.3 million people traveling for business every day in the US alone, Lola.com said it is "reinventing corporate travel by making it more simplified, flexible and accessible."
The company will use the Series C funds to double the number of employees, accelerate technology development as part of its commercial partnership with American Express Global Business Travel (GBT) and expand its outreach in the $1.6 trillion global travel market.
Evan Konwiser, vice president of product strategy and marketing at American Express GBT, said: "Lola.com offers an incredibly simple solution to corporate travel management, which enables American Express Global Business Travel to take our value proposition to even more companies across the middle market."
The new funding follows Lola.com reporting 423% growth in annual travel bookings and 786% growth in revenue. Total funding is nearly $80 million since the corporate travel management company launched.
Mike Volpe, chief executive officer of Lola.com, said: "As business travellers have become increasingly mobile, Lola.com's mission is to completely transform the landscape of corporate travel management.
"The continued support of our investors underscores the market potential, which is leading us to expand our partner ecosystem and double our headcount across engineering, sales and marketing.
"At the core, we continue to invest in building the best, simplest corporate travel management platform in the industry."
Lola.com said its customers confirm its "simplicity and ease of use, praising the platform on G2 Crowd where it has a 4.8-star rating, making it the highest rated corporate travel app."
Conversational marketing platform Drift uses Lola.com for its corporate travel.
Becky Garber, executive assistant at Drift, said: "We book travel for numerous people, and that process before Lola.com included a lot of back-and-forth, emailing preferences for aisles, windows, and airlines.
"Now, anyone traveling for Drift can simply log in, book their flight and immediately put it on the corporate card. There's no back-and-forth on when they can and can't fly or which city they prefer, and they don't have to check back on approvals.
"We simply give them access to the app, and they just book it. Essentially, Lola.com has taken our entire process down from three days to 10 minutes."