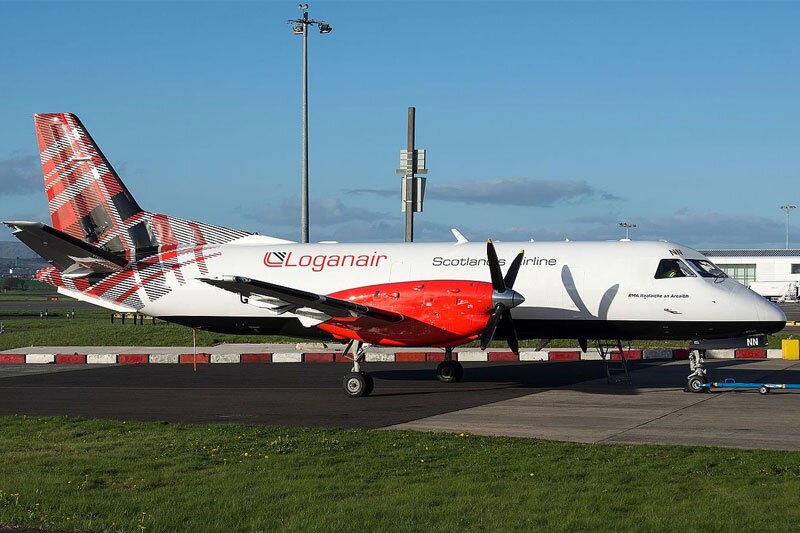 Loganair boss says online shift will change business travel forever
Jonathan Hinkles was addressing The Aviation Club via Zoom this week
The working-from-home trend and videoconferencing mean the post-pandemic business travel market will be smaller than before Covid, says the boss of Loganair.
Speaking via Zoom to the Aviation Club of the UK on Wednesday, Jonathan Hinkles said corporate travel "will be changed for good".
"We recently completed Loganair's annual financial audit – without a single face-to- face meeting with our auditors, which would have been unthinkable in years past," said the chief executive of the regional carrier.
"We'll see a smaller market for business travel in future, but the need for frequency, connectivity and day return capability will be just as important.
"And probably more important…the changes to work-life balance and the hotel sector facing a customer confidence crisis of Covid safety – just as the airline sector has – will lead to reticence about those long trips away from home that had become a way of life for so many before this virus emerged."
He added: "Of course, you can't build a submarine from home, and industries like construction, healthcare and manufacturing industry must still depend on hands-on capability that will drive travel patterns.
"But for the likes of consultancy, audit and accountancy, IT, retail and insurance, a significant portion of business has shifted to online platforms and it's going to stay there.
"These signals should be a wake-up call to anyone seeking to pile capacity into the UK regional market."
He said UK regional connectivity will remain important and Loganair is working with other airlines "to help our customers fly to where they want to go".
"But across the market as a whole, we rapidly expect to see far fewer big aeroplanes flying UK domestic routes, particularly between the regions – they simply won't be able to do this at the frequency levels needed to sustain the markets," he added.
"Loganair's plan is very much to focus on regional aircraft with 70 seats probably as our upper-most limit, enabling us to maintain the span and frequency of our route network."
He also noted little evidence of demand for domestic holidays.
"Much is said of the staycation effect, pent-up demand for leisure travel and how UK domestic tourism will lead the recovery from the pandemic," he said.
"At present, there's no clear sign of that happening, despite what look to me to be some fairly optimistic headlines. It's just too early to tell."