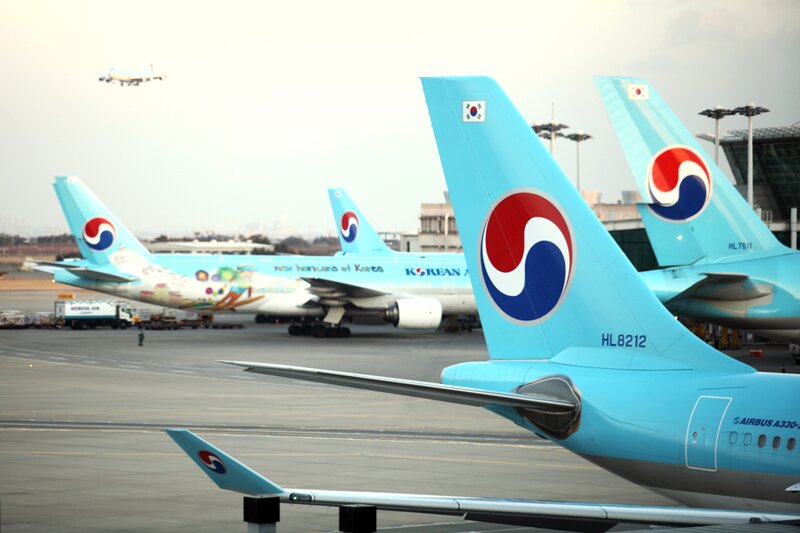 Korean Air sets date to test new Iata digital travel pass
The app will display users' COVID-19 test and vaccination information
Korean Air is to pioneer a new Iata app that provides a secure system to manage passenger COVID-19 testing and vaccination information digitally.
The carrier will test the digital travel pass in preparation for air travel returning in the post-COVID era.
The trial is scheduled to take place on the airline's Incheon-Los Angeles KE011 flight in May after an internal test in April.
The test is part of Test & Fly initiative allowing passengers to take a COVID-19 antigen test at Incheon Airport's testing center, and receive test results within an hour on the Travel Pass mobile app.
The IATA Travel Pass can show a passenger's COVID-19 test results through a mobile phone application and will be developed to include proof of vaccination.
Seungbum Lee, Korean's chief customer service officer, said: "We believe the digital travel pass will improve customer experience for passengers as they can share health information in a convenient and secure manner, and save processing time at the airports.
"Korean Air will continue its efforts to provide a safe and seamless travel experience through initiatives such as the travel pass."
Nick Careen, Iata senior vice president, airport, passenger, cargo and security, added: "Partnering with Korean Air to trial Iata Travel Pass is an important milestone towards giving governments the confidence to restart the industry.
"Jointly we will help demonstrate that aviation has developed a solution to ensure that passengers are meeting travel requirements."