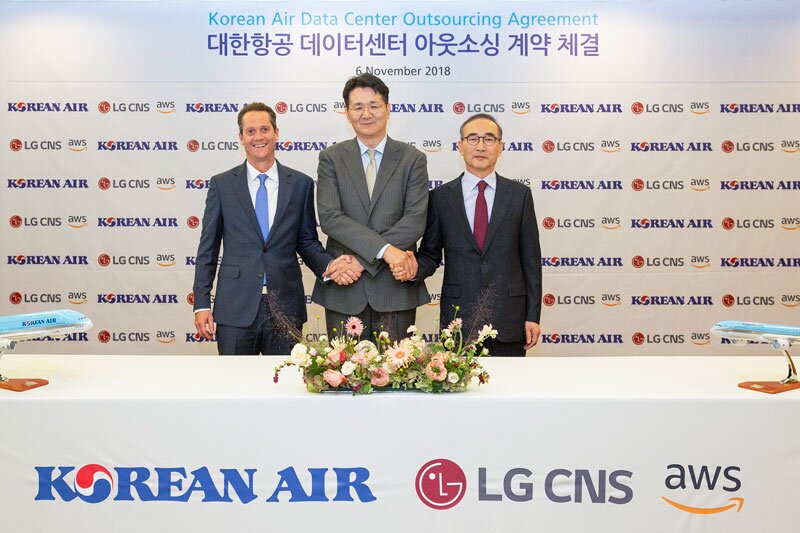 Korean Air heads to the cloud with £136m Amazon Web Services migration
Korean Air will spend over £136 million over the next decade completely overhauling its IT infrastructure and placing it in the cloud.
The airline has signed an agreement to migrate all its applications and data to Amazon Web Services (AWS) cloud over the next three years.
This will including its entire set of websites, cargo management system, flight Control system, enterprise resource planning (ERP), and other systems, which are currently operating under Korean Air's datacenter in Banghwa-dong, Seoul.
Along with the migration, Korean Air said it will adopt AWS to "introduce digital innovation and transformation designed to enhance customer experience, and boost operational efficiency, security, and scalability".
The decision to migrate to the cloud, makes the airline a first mover among major Korean enterprises and global full service airline carriers.
This week, Korean Air executives met with LG CNS to sign an agreement which will enable it to use the breadth and depth of AWS services to innovate in the cloud.
Walter Cho, president of Korea Air, said, "Faced with increasingly fierce competition in the airline industry, we decided to move to AWS Cloud in order to lead innovative changes, and enhance the quality of our customer services.
"Leveraging cloud technologies means we will be able to provide faster and more efficient services that are tailored to the needs of our customers."