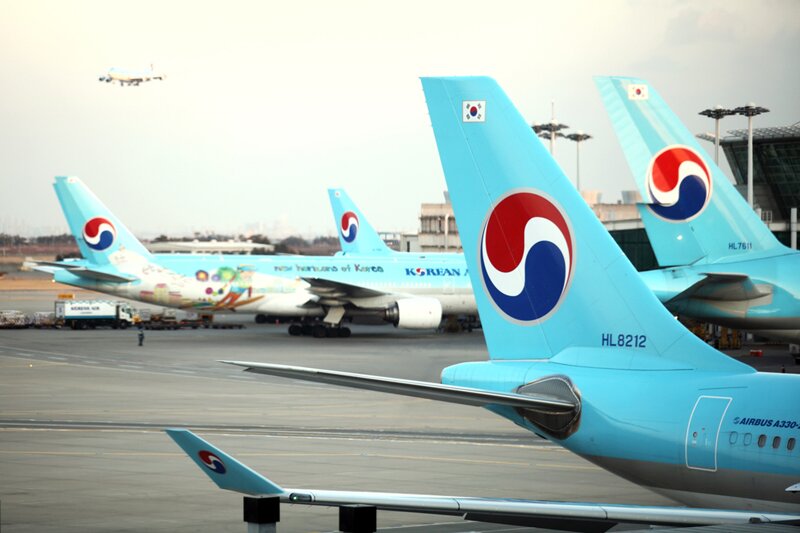 Korean Air and Flybe interline service to be available through GDSs
Travel agents able to issue tickets from UK regions bound for South Korea and onward destinations
Korean Air has announced an interline agreement with British airline Flybe, enabling agents to book Korean Air flights from regional airports through GDSs.
Travel agents will be able to ticket their clients travelling from UK regions bound for South Korea, or any onward destination on the Korean Air network.
This can be done via the Korean Air gateways of London Heathrow, Paris Charles de Gaulle or Amsterdam Schiphol.
Key destinations sold by UK agents beyond Korea's Seoul Incheon Airport include up to 12 cities in Japan, 25 in China, Sydney and Brisbane in Australia, Auckland in New Zealand and Nadi in Fiji.
Korean Air's European flights have an early evening departure, facilitating connections with Flybe UK origin flights.
Return flights from Seoul arrive early afternoon, giving similar ease of onward transit.
Luggage may be tagged through to the final destination.
Korean Air's regional manager of UK and Ireland Roy Kim said: "The new interline agreement with Flybe is great news for the trade and our regional customers, who will benefit from improved choice of connecting flights and pricing.
"The deal opens up many departure points, although we anticipate Edinburgh and Aberdeen will be the most popular."
The Multilateral Interline Traffic Agreement came into effect on March 15, 2019.