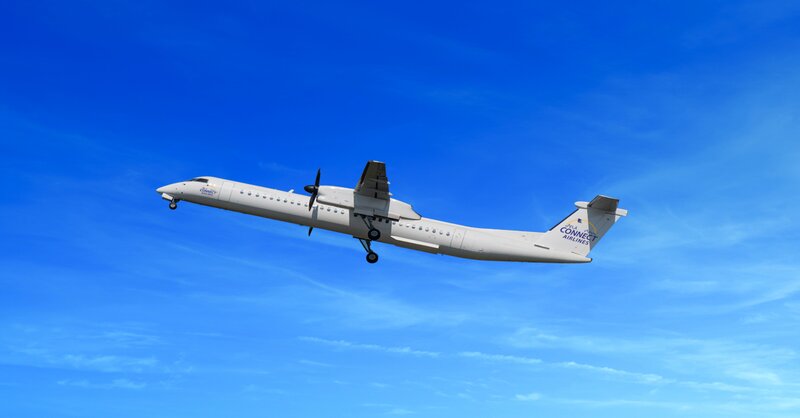 IBS Software to launch 'Airline-in-a-box' tech with Canadian start-up Connect Airlines
New short-haul premium carrier will connect Toronto with cities in the US from October
IBS Software is supporting the launch of a new Canadian airline that will provide services between Toronto and cities in Northeast and Midwest US.
The SaaS (Software as a Service) solutions provider is a strategic partner to Connect Airlines, which will start services in October.
Connect Airlines is the launch airline for IBS's 'Airline-in-a-box' tech that provides a single platform to manage all aspects of running an airline and integrating data sources.
The carrier is being launched by parent Waltzing Matilda Aviation (WMA), subject to regulatory approval, to provide a premium 'day-tripping' service to business travellers.
Flights will operate from Toronto Billy Bishop City Airport using Canadian-built Q400 turboprop aircraft.
John Thomas, chief executive of WMA, said: "We are passionate about how aviation brings people, cultures and business together.
"Especially in these challenging times, we are committed to delivering the world's most rewarding premium travel experience with safety, service, convenience and reliability."
WMA says it chose IBS Software because it fully supports the needs of the start-up airline to minimise fixed costs.
Thomas added: "The last year has shown that airlines need to be lean, agile and digital-first. Not only is this important as the industry recovers but passengers are demanding it.
"Travellers want a seamless digital experience which is why we partnered with IBS Software.
"We can manage the airline on a single integrated platform, meaning we can spend more time focusing on our customers, rather than IT headaches."
Jitendra Sindhwani, IBS Software president and head, aviation business at IBS Software, said:
"Connect Airlines is bucking an industry-wide trend. This bold statement is testament to the growing confidence in the aviation industry recovery.
"Our integrated set of solutions will support Connect Airline's commercial and operational business.
"This includes reservations, fleet and crew operations, maintenance, and their website and mobile application.
"We are able to provide all the technology to enable the airline to start flying. We are thrilled to welcome Connect Airlines to the IBS Software family and look forward to our long-term partnership with Waltzing Matilda Aviation."