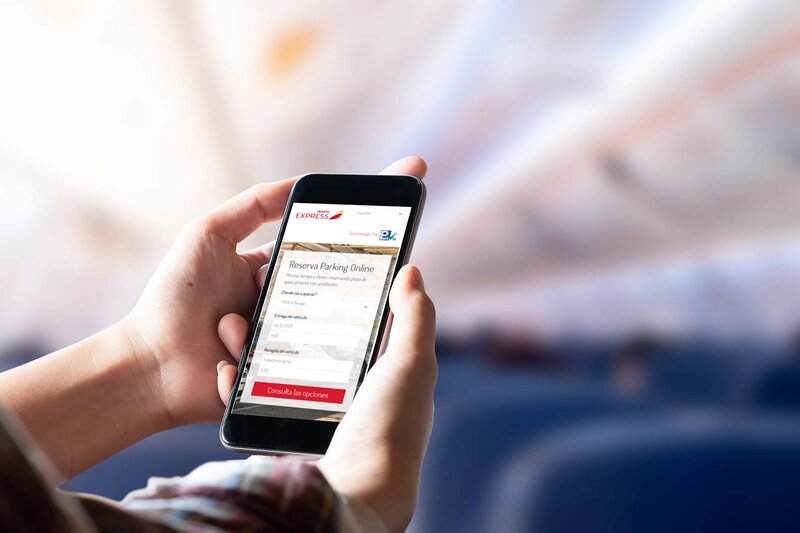 Iberia Express launches online airport parking booking service through ParkVia
White-label site iberiaexpress.parkvia.com will be managed by the UK-based specialist
Iberia Express customer are being offered an airport parking search and book service following a deal secured with online platform ParkVia.
The partnership will see ParkVia launch and manage dedicated white-label website iberiaexpress.parkvia.com where customers can book parking in advance.
UK based ParkVia offers a technology platform and management service that allows customers to book with thousands of car parks world-wide.
Customer's looking to pre-book airport parking will be able to search, browse and book parking through the white label site and experience an Iberia Express branded post-purchase journey which will be managed by ParkVia.
Valentina Moise, commercial director of ParkVia, said: "This is a real vote of confidence for ParkVia as not only are Iberia Express choosing us as a partner at a significant and challenging point in aviation history, but they are also doing so with full visibility of the results we are delivering through their sister brands.
"They are an airline that are renowned for their commitment to reliability and as such it is an honour to have the opportunity to work with them."
Isabel Rodríguez, Commercial Director of Iberia Express added: "We know how important it is for our clients to plan their journey with ease, this is why partnering with ParkVia is such excellent news.
"Now we can go one step further to improve our customer's experience, as they will be able to plan ahead and directly pre-book a parking space at their departure airports."