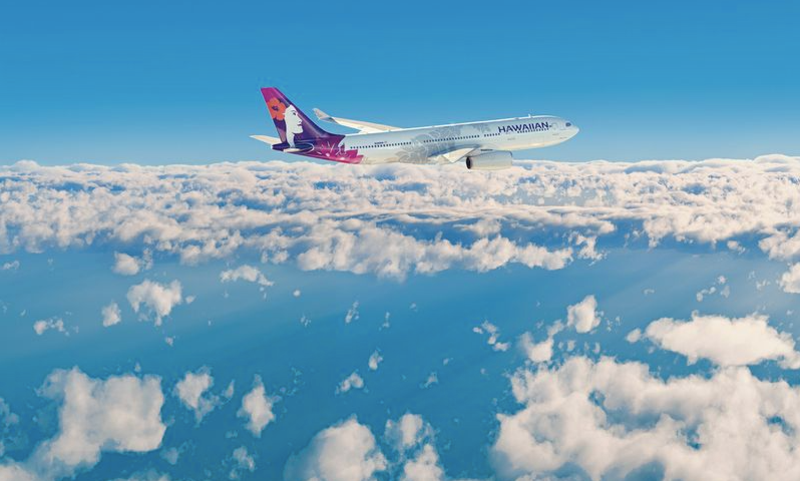 Hawaiian Airlines and Accelya partner to incentivise agents to use NDC channels
'Bold distribution strategy' aims to transform the retailing experience, says airline
by Kaia Hicks
Hawaiian Airlines is working with Accelya on a new NDC distribution strategy which will see it take some fares off traditional GDSs.
Hawaiian's new agency website, the Hawaiian Airlines Partner Portal, is an NDC-based direct connect solution powered by Accelya's SPRK sales and servicing platform.
Technology companies accessing Hawaiian Airlines' products through the Accelya NDC API can become HA Connect Approved Partners.
From April this year, Hawaiian Airlines will withdraw the sale of interisland ("Neighbor Island") point-to-point fares from GDS channels.
Travel agents will be able to book flights between islands through the airline's HA Connect agency portal, the Hawaiian Airlines Partner Portal, and HA Connect Approved Partners.
From that point on, Hawaiian Airlines will add a Distribution Cost Recovery surcharge to recoup any costs incurred by agents choosing to continue using legacy channels to book available itineraries.
Mark Hollander, senior vice president of Commercial for Americas at Accelya Group, said:
"By rolling out a bold distribution strategy that incentivises travel agents to use its NDC channels, Hawaiian Airlines is prioritising its pursuit of distribution freedom and transformation of the retailing experience.
"We expect more airlines in the Americas to follow Hawaiian's lead in 2022."
Theo Panagiotoulias, senior vice president of global sales and alliances, said:
"We have long felt that NDC is the right solution to help us reimagine our distribution landscape and to deliver to both travellers and travel agents what they are looking for in terms of dynamic pricing, unique content, and loyalty personalisation.
"Working with NDC and retailing leaders, Accelya has enabled us to turn our strategy into reality."