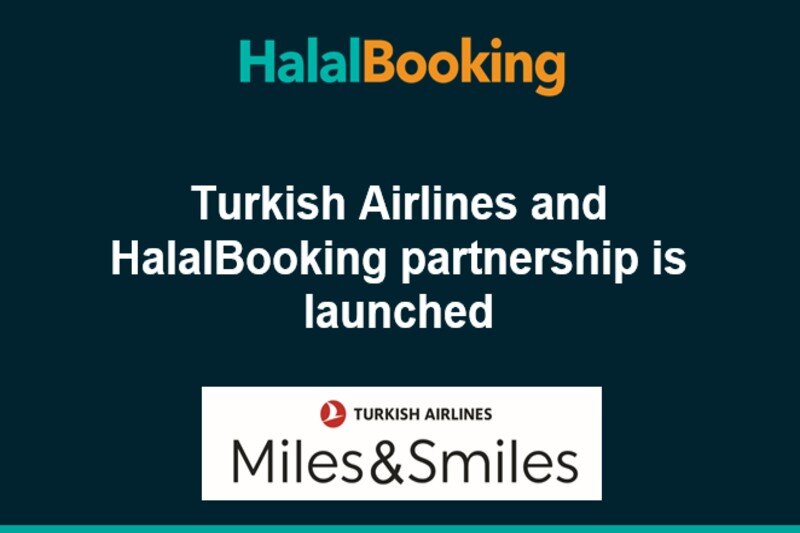 HalalBooking and Turkish Airline announce Miles&Smiles loyalty tie-up
Halalbooking will partner with Turkish Airlines
Accommodation metasearch site for halal-conscious travellers, HalalBooking, has announced a partnership with Turkish Airlines' Miles&Smiles loyalty program.
---
More: Travelport and Malaysia Airlines renew distribution agreement
Atlasglobal becomes first airline in Turkey to use Peakwork's packaging tech
---
Miles&Smiles members will be able to earn miles by booking their accommodation through HalalBooking.com.
The agreement also allows Miles&Smiles members to claim a one-year complimentary membership to HalalBooking's loyalty club, for which they will receive privileges and discounts on their bookings.
Ufuk Seçgin, chief marketing officer at HalalBooking, said: "Turkey is our most popular destination and we already know that many of our customers book their flights through Turkish Airlines."
"We also share many of the same brand values, prioritising high standards of customer service. We have created a fantastic offer for the Miles&Smiles members."
Seçgin explained in addition to earning miles by using HalalBooking.com, Miles&Smiles members can also upgrade their status within the program.
Classic and Classic Plus members can receive Platinum status and Elite and Elite Plus members can receive Diamond status as a part of HalalBooking's loyal club.
Seçgin added: "This is a very exciting partnership for us and we are proud to have become a Miles&Smiles program partner."