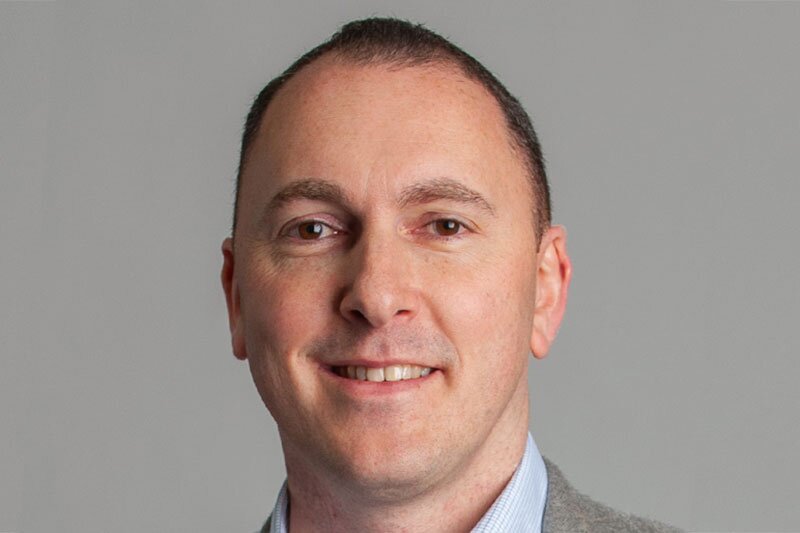 Guest Post: Fostering inclusion makes smart business sense
The need for diversity is well recognised, says Accenture managing director and global head of aviation Jonathan Keane
The need for diversity is well recognised, says Accenture managing director and global head of aviation Jonathan Keane
The launch of IATA's 25by2025 Campaign in September 2019 was a landmark moment. The need for greater gender diversity in airlines is well recognised and – with over 30 percent of the industry already signed up – this campaign represents real progress towards realising that objective.
There's plenty of ground to make up. One recent report highlighted how women make up just over 7% percent of all pilots in the US.
Differentiating the business…at all the moments that matter
Improving inclusion & diversity (I&D) performance – not just in airlines, but throughout the travel industry – isn't just the right thing to do. And it demands a much broader focus than gender and ethnicity. I&D encompasses environments where differences are welcomed, valued and embraced, and where all people have a positive experience.
In the workplace, I&D encompasses employees who are introverts and extroverts, people on full-time and flexible working patterns, and the need for companies to think differently across a whole range of areas when it comes to their workforce and how they interact with their customers.
Making travellers feel welcome and accepted at all the moments that matter is also a sure way to win customer loyalty, build trust and differentiate the business – whether that's an airline, a cruise line or a hospitality chain – in a hugely competitive marketplace.
Up to now, travel providers have lagged behind companies in many other industries. Now there's a real need to catch up. Failing to do so, presents a significant business risk: companies that lack a strong culture around I&D are not just failing to gain new customers, they risk losing their existing ones.
That's backed up by a recent Accenture survey of more than 2,700 consumers. This found that two out of five travellers – including more than half of ethnic minorities and LGBTQ+ persons – will switch providers if a company does not publicly reflect inclusive practices. In business language, that represents a potential US$212 billion in lost revenues.
It's not just about limiting the downside. There's a huge opportunity here too. Almost half of all travellers in our survey said they'd be willing to pay a premium of up to 20% to travel with a company that demonstrably values I&D.
Four key I&D initiatives
Taking a deeper dive into our research, four key I&D initiatives stand out in the drive to enhance engagement, improve customer interactions and earn long-term loyalty. First, companies need to make I&D a demonstrable business priority. Three out of five travellers say it's important that their preferred travel providers share I&D values similar to their own – with airline customers coming second only to cruisers on this measure.
In a marketplace where airlines are struggling to build and retain customer loyalty, strong I&D cultures really stand out. It's why boosting I&D practices enterprise-wide is the second priority. We know that, in the past 12 months, one-third of all travellers have shifted more than 10% of spend away from a company that doesn't reflect their I&D values.
And it's not just about losing their business. Word travels fast. Bad reports can snowball very rapidly in travel-focused communities like Nomadness Travel, an online site for ethnic minority travellers, which now has more than 16,0000 international members with over 100,000 passport stamps between them.
The third priority? Make sure I&D shines through the customer experience. Travellers are well aware of how seriously companies take I&D within their organisations. They notice diversity statistics, front-line employees and advertising. But what matters even more is the personal experience they receive.
We found that 82% of travellers value feeling welcomed and treated fairly; 74% care about whether the company offers products and services that make people in their particular diverse segment feel included. Right now, over one-third of them are dissatisfied with what's on offer. It's a fantastic opportunity for airlines and others that take action to stand out.
Last, when things do go wrong, travel companies must act quickly to put them right. Incidents that get neglected or are handled badly can and do influence travellers to switch. We found overwhelming support for this: 76% of all travellers believe that a company should immediately take responsibility when something like this happens.
Empowering colleagues to make a difference
For airlines, this can create real challenges. In the race to extend their networks, they have workforces that are widely dispersed around the world. It's not always to possible to supervise them directly. So it's essential to strike a balance between making them feel part of the company's culture while empowering them to exercise discretion in their interactions with passengers.
How a company interacts with travellers and expresses I&D values externally often links closely to its commitment to those same values within the organisation. So, building a culture of equality—the same kind of workplace environment that helps everyone advance to higher positions—really does matter. Not just in the fight for customer loyalty, but for business performance and innovation as well. Our Getting to Equal 2019 report found conclusively that employees' innovation mindset—their willingness and ability to innovate – is six-times higher in the most equal cultures than in the least equal ones.
Cultures that drive growth and loyalty
The bottom line? With bold leadership, comprehensive I&D policies and an empowering environment where people are encouraged to be themselves, airlines and other travel companies can create business cultures that drive loyalty and growth. It's time to get started. It's time to become truly inclusive.